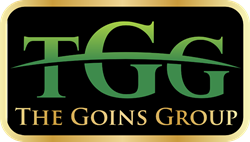 Finally, a training that lays out exactly how to make big money fast with no risk using the latest technology! It's easy and anyone can do it... even this rich idiot! - Robert Shermin, New York Times bestselling author.
Charlotte, NC (PRWEB) August 13, 2013
Renowned real estate investor and speaker Larry Goins will be hosting Cameron Dunlap for a special online training session on August 14th & 15th 8:00 p.m. Eastern. The free event for those interested in real estate investing will be broadcast online at larrygoins.com. The training will focus on Dunlap's strategy to quickly buy and sell foreclosed properties.
Cameron Dunlap has been investing in real estate since 1993 and has mentored hundreds of investors on how to flip properties quickly, without using their own money. His step by step system revolutionized the art of flipping homes while eliminating the need to fill out loan applications or deal with contractors.
As an active real estate investor, Dunlap focuses on techniques that work in today's markets. His engaging personality resonates with investors and gives them a real world understanding of many of the complex intricacies in the real estate market.
In the current comeback economy, investors need to know how to find, fund and flip properties. Goins and Dunlap's training session on real estate investing will explain how to leverage others efforts to "systemize" and automate your business. Goins has spent years automating almost every portion of his business, which now runs smoothly whether he is in his office or frolicking at the beach.
Larry Goins is a real estate investor, author and speaker. He travels across the United States teaching others how to buy and sell homes. His company, Investors Rehab, is the largest HUD buyer in the Carolinas. Goins regularly invites students to train alongside him at his office in Lake Wylie, SC.
Goins is the author of the best-selling books Getting Started in Real Estate Day Trading and HUD Homes Half Off. His hit real estate course, the Ultimate Buying and Selling Machine, teaches investors how to buy and sell homes from the comfort of their own home. Goins terms it real estate day trading and it is now a commonly employed real estate strategy in dozens of countries worldwide.
Larry Goins will be hosting Cameron Dunlap on the "Brain Pick a Pro Show", broadcasting from Lake Wylie, SC to viewers worldwide. The complimentary training session will take place on Wednesday, Thursday August 14th and 15th at 8pm eastern, with special encore presentations over the weekend. You can register today by visiting LarryGoins.com/cam.