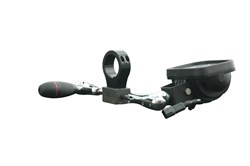 'It's not too late to take advantage of our holiday deals,' Rob Bresnahan, with LarsonElectronics.com said. 'But don't wait too long, it can't last forever.'
Kemp, Texas (PRWEB) December 02, 2013
Larson Electronics customers only have a short time left to take advantage free shipping for online orders of $50 or more. With free shipping and sale prices on their entire inventory, Larsonelectronics.com is sharing the holiday cheer to people everywhere.
Plan to do a little hunting this holiday season? Have a hunter on your holiday shopping list? Larson electronics has a full line of hunting lights, Golights, Magnalight spotlights and accessories all sale priced to get you started on your shopping from the convenience of anywhere. Remember that free shipping is only offered on orders of $50 or more that are placed at Larsonelectronics.com.
"It's not too late to take advantage of our holiday deals," Rob Bresnahan, with LarsonElectronics.com said. "But don't wait too long, it can't last forever."
Larson Electronics carries an extensive line of LED spotlights, LED hunting lights, colored LED lights, portable work lights and industrial grade LED area lights. You can view Larson Electronics' entire line of lighting by visiting them on the web at LarsonElectronics.com. You can also call 1-800-369-6671 to learn more or call 1-903-498-3363 for international inquiries.