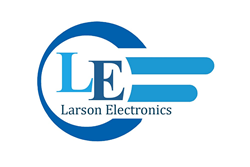 Kemp, Texas (PRWEB) October 26, 2015
Bran Ferren is the Co-founder and Creative Director of Applied Minds, a tech and design firm that boasts Intel, The U.S. Air Force and General Motors as some of its biggest clients. He is also the former President of Research and Development of Walt Disney Imagineering. One of his biggest challenges was how to design a vehicle to travel in while he took his daughter across the globe.
When Ferren decided to design the biggest, infallible vehicle imaginable for his four year-old daughter, Kira, he only chose the most state-of-the-art materials available. The KiraVan is an incredible 23 ton off road vehicle that is equipped with six-wheel drive, a 2,000 mile range, reconnaissance drones, and more than a dozen communication systems. When Ferren spoke with mining and oil explorers, he no doubtedly discovered their reliance on heavy duty lighting. Since every super-truck needs super lights, he chose the infrared LED light bars from Larson Electronics. Infrared and designed for military use, the LEDLB-24-VIR-S-850nm infrared light bars are ideal for use as headlights, signal lights, or indicator lights on vehicles where covert operations require the ability to run vehicles under blacked out conditions, yet maintain their visibility to friendly personnel through the use of night vision equipment. This IP68 rated infrared LED light bar is waterproof to three meters and produces an infrared light beam 900' long by 100' wide that can only be seen through the use of night vision equipment.
Applied Minds had some fine words to say about Larson Electronics among the list of suppliers on their website, "Dozens of manufacturers and subject matter experts contributed to the specification and production of the KiraVan's™ technical systems and components. The companies listed below were particularly helpful in critical phases of the project development, and we have no hesitation in recommending both their excellent technical support and outstanding products. We know of no better suppliers in each of these categories."
Larson Electronics produces a full range of LED lights for military and industrial vehicles. To view the entire Larson Electronics line of industrial grade lighting solutions, visit them on the web at Larsonelectronics.com. You can also call 1-800-369-6671 to learn more about all of Larson Electronics' lighting products or call 1-214-616-6180 for international inquiries.