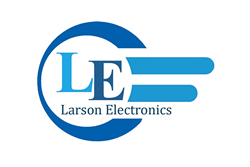 The rugged design and reliable construction of our products have lent themselves well to many applications across the world.
Kemp, Texas 75143 (PRWEB) September 23, 2015
With previous appearances in movies such as "The Green Lantern", "The Dark Knight Rises", "Pacific Rim", "I am Legend", and "Run All Night", this year has brought Larson's products back to the big screen in high demand. The HAL-48-2L hazardous area fluorescent light fixture will appear in the sequel of "The Divergent Series: Allegiant – Part 1" which is set to be released in March of 2016. Proven to be a popular choice among set designers, this fixture also made an appearance in the 2012 "Total Recall" film and will be featured in an upcoming sci-fi thriller television series on HBO called "Westworld". This four foot two lamp fixture is constructed of copper free aluminum alloy and is available with brackets for surface mounting, as well as a pendant mount option. The EPL-SL-10-LED explosion proof string light set is rumored to be in the bat cave in the new movie "Batman vs. Superman: Dawn of Justice", scheduled to hit theaters in March 2016. This string light set contains a total of ten 10 watt LED work lights equipped with aluminum hooks and connected in series along 90' of 14/3 SOOW cord. The GL-3085H camouflage HID wireless remote control spotlight will make its debut in the new "Teenage Mutant Ninja Turtles 2" movie, set to be released in June 2016. This HID spotlight is designed for all weather conditions and produces 3,000 lumens of intense light output capable of reaching over 5,000' in distance, making it a perfect fit for the turtles battle wagon to see their nemesis in the darkness. The HAL-48-2L-BMSW hazardous area fluorescent light fixture will be making its debut on the big screen in August 2016 upon the release of the new Warner Brothers and DC Comics film "Suicide Squad" under the working title of "Bravo 14". This fixture features two surface mounted swivel brackets, has a T4A temperature rating and is ideal for hazardous locations where flammable chemical and petrochemical vapors may be encountered.
Larson Electronics' products also catch the eyes of producers for many television series. Further adding to Larson Electronics popular onscreen debuts, ABC producers of "Grey's Anatomy" have chosen the FTL-5 fluorescent drop light to be used in the season finale that was aired in May of this year. This multi-task drop light is ideal in practically any environment and is lightweight, durable, and a portable lighting solution for any application. Paramount Pictures have chosen the HALP-24-2L to appear in an episode of CBS' NCIS: Los Angeles. This hazardous area light fixture is designed for wet area and saltwater-marine environments where corrosion resistance is critical to equipment longevity and safety. This fixture is constructed of non-corrosive materials including a polyester housing reinforced with glass fiber, a poured in gasket for reliable sealing and an impact resistant acrylic diffuser. In the process of filming the second season of "The Strain" featured on FX, produces have chosen the HALSS-24-2L to be part of the set. This fixture is designed for heavy duty use in applications where intense vibration and corrosive environments may be encountered. Stainless steel construction, high impact acrylic lamp covers, and a Class 1 Division 2 ETL rating make this light ideal for hazardous locations that require bright illumination and dependability.
"It is very exciting to get calls from movie production companies that are interested in using our products on the big screen," said Rob Bresnahan with Larsonelectronics.com. "The rugged design and reliable construction of our products have lent themselves well to many applications across the world."
Larson Electronics carries an extensive line of LED light towers, portable power distribution systems, explosion proof lights for hazardous locations, portable work lights and industrial grade LED area lights. You can view Larson Electronics' entire line of lighting by visiting them on the web at Larsonelectronics.com. You can also call 1-800-369-6671 to learn more or call 1-214-616-6180 for international inquiries.