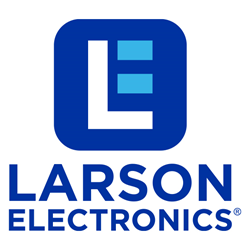 This is a great opportunity for our company to show the durability and reliability of the products we manufacture.
Kemp, TX (PRWEB) May 09, 2016
Larson Electronics will be participating in the exhibition portion of the program, with representatives providing information regarding the company and their services as well as featuring live demos of their most popular lighting solutions for the oil and gas industry. Scheduled to take place June 7th through the 9th, this event brings together thousands of professionals within the global energy industry for three days of workshops, awards ceremonies, discussions, presentations and exhibition of the latest equipment, tools and services offered by participating industry professionals. With over 500,000 square feet of exhibition space, the Global Petroleum show offers a great opportunity for attendees to explore the advanced technology and operations of the rapidly changing industry.
The company will be show casing their most popular line of LED linear fixtures, such as the EPL-48-2L-LED-G2 explosion proof LED light and the HALP-48-2L-LED hazardous location light. Among these permanent mount solutions, Larson will also have their portable solutions on hand, such as the EPL-16BS-1X150LED-100 pedestal mount LED light and the EPL-SL-10-LED explosion proof string light set. Larson Electronics is excited to have this opportunity for personal dialogue and interaction with professionals from all over the United States and invites attendees to visit them at booth #4265 where they will be present on June 7th, 8th, and 9th.
"Larson Electronics will be exhibiting their newest portable lighting solutions and permanent mount solutions so attendees can have a hands-on experience," said Rob Bresnahan, CEO of Larson Electronics. "This is a great opportunity for our company to show the durability and reliability of the products we manufacture."
Larson Electronics carries an extensive line of LED light towers, portable power distributions, explosion proof lights for hazardous locations, portable work lights, and industrial grade LED area lights. You can view Larson Electronics' entire line of explosion proof lighting by visiting them on the web at Larsonelectronics.com. You can also call 1-800-369-6671 to learn more or call 1-903-498-3363 for international inquires.