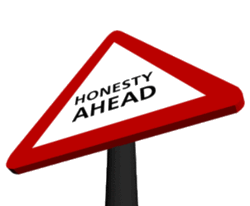 Honest, Reliable & Always on Time
Las Vegas, NV (PRWEB) July 08, 2013
What do you think would be the hardest part of starting your own small business? The risk? The start-up capital? Hiring employees? Those are all reasonable choices, but according to the owner of Green Home Carpet Cleaning in Las Vegas, who opened his doors in 2010, the most challenging part of starting his carpet cleaning company has been to compete with other carpet cleaning companies that engage in the age-old unethical practice of "bait-and-switch." Apparently, the carpet cleaning industry is rife with companies that advertise rock-bottom prices or present low-ball estimates only to inflate the final cost to the consumer.
Green Home Carpet Cleaners in Las Vegas is working hard to bring ethics back to the carpet, tile and upholstery cleaning industry by promoting awareness of these bait-and-switch tactics and by warning consumers that when a price looks too good to be true, it most likely is.
At Green Home Carpet Cleaning, every customer gets a verbal price quote guarantee with a 100% satisfaction guarantee and in the carpet cleaning business, this is a rare practice. Green Home Carpet Cleaning feels that offering these perks is well worth it because they believe that when a job is done properly the first time and when there is open and honest communication between the company and the consumer, there is very little to worry about.
Green Home Carpet Cleaning wants to be fair and acknowledge that not all carpet cleaning services in Las Vegas purposefully mislead consumers. They explain that some companies simply do not carefully assess the job beforehand but this is what separates the pros from the amateurs. Green Home Carpet Cleaning may not have been practicing for as many years as some other companies, but they know their business inside and out. And, if they fail to estimate a job properly, they never pass their mistake on to the consumer.
So, could it be that good, old-fashioned customer service is back in style? Could short-sightedness and the "get-what-you-can-get" attitude be falling by the wayside? It is hard to speak for other companies but it is certainly the case with this Las Vegas Carpet Cleaning Company. They look forward to reminding their clients what honesty and real customer service looks like.
Green Home Carpet Cleaning
6130 W. Flamingo Rd. #151
Las Vegas, NV 89103
(702) 824-9464
Las Vegas Carpet Cleaners