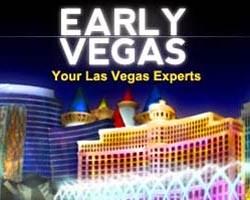 Music artists, rock bands and comedians round out the lineup of Las Vegas shows and concerts in October.
Las Vegas, Nevada (PRWEB) September 24, 2013
Plenty of famous acts are headlining in Las Vegas this October 2013. Las Vegas is a truly unique venue because in addition to the permanent Las Vegas headliner shows on the Strip, there are also several superstars set to perform in October at Las Vegas hotels. Music artists, rock bands and comedians round out the lineup of Las Vegas shows and concerts in October.
MGM Grand Las Vegas
The MGM Grand Las Vegas is no stranger to superstars. MGM Grand Garden Arena hosts large events such as the iheartradio Music Festival. In October, the MGM Grand Garden Arena will host Sensation, the highly anticipated electronic music festival, on Saturday, October 5. Here are the performers coming to MGM Las Vegas this October:
Saturday, October 12, Bon Jovi
Sunday, October 13, Josh Groban
Saturday, October 19, Jimmy Buffett
Sunday, October 20, Jason Aldean
Wednesday, October 23, "America's Got Talent" live show
Friday, October 25, 2013 Kanye West
Mirage Las Vegas
There's never a shortage of entertainment at the Mirage Resort and Casino. Terry Factor and Boyz II Men both have residencies at the popular Las Vegas hotel on the Strip. Also, The Mirage permanently hosts the Beatles Tribute Cirque du Soleil production, "Love." In October 2013, some hilarious comedians are set to take the stage as a part of The Mirage's "Aces of Comedy" series on Friday and Saturdays in October 2013.
Friday-Saturday, October 4-5, George Lopez
Friday-Saturday, October 11-12, Daniel Tosh
Friday-Saturday, October 18-19, Kevin James and Ray Romano
Friday-Saturday, October 25-26, Jay Leno
Palms Las Vegas
It's always a party at the Palms Las Vegas. The Pearl Theater will host some rock n' roll legends this October.
Tuesday, October 1, Further
Sunday, October 6, Depeche Mode
Saturday, October 12, Korn
Friday, October 18, Jeff Beck and Brian Wilson
Friday, October 25, Mark Knopfler
Saturday, October 26, Alice in Chains
Hard Rock Hotel and Casino Las Vegas
Some serious rockers are headed to The Joint at the Hard Rock Hotel Las Vegas this October.
Friday, October 11, Pet Shop Boys and Jacques Lu Cont
Friday, October 25, Slayer, Gojira and 4ARM
This article was written by Lauren Yap, Editor of EarlyVegas.com
EarlyVegas.com is an authority on how to save money and get the best value when planning travel to Las Vegas. EarlyVegas.com searches the web for the best packages, specials, promotions, deals, and promo code offers that help travelers save and get the most value when booking hotel rooms, tours, and shows in Las Vegas.