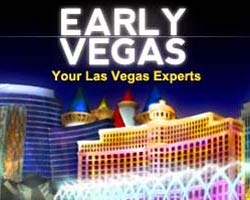 The iHeartRadio music festival is the biggest concert of the year and takes place at the MGM Grand Garden Arena Las Vegas on September 20 and 21.
Las Vegas, Nevada (PRWEB) August 20, 2013
Many music festivals and concerts are coming to Las Vegas in September 2013. Music fans of all ages will have plenty of things to do in Las Vegas this September. With most of the action taking place at Las Vegas Hotels, there's never been a better time to book a vacation on the Vegas Strip. Be there as music fans descend on Sin City for several Las Vegas special events in September. Check out the Las Vegas concert calendar below.
‣MGM Grand Las Vegas
∙Black Sabbath will perform on Sunday, September 1st at the MGM Grand Garden Arena in Las Vegas.
∙The iHeartRadio music festival is the biggest concert of the year and takes place at the MGM Grand Garden Arena Las Vegas on September 20 and 21. The sold out iHeartRadio music festival boasts some major celebrity headliners such as Justin Timberlake, Paul McCartney, Katy Perry, Queen and many more. However, there are still some tickets left for the iHeartRadio Music Festival Village at The Lot on September 21. This smaller, separate branch of the festival still features big names such as Miley Cyrus, The Wanted Jason Derulo, Ne-Yo and more. Hotel rates will be high this weekend, so use a helpful Las Vegas promo code to keep costs down.
‣Mandalay Bay Las Vegas
∙Rock 'n Roll Wine Amplified Festival Weekend
The 8th Annual Wine Amplified Festival will take place on September 6 and 7 at Mandalay Bay Beach. The poolside weekend festival will feature performances by headliners Collective Soul and Gavin Degraw. Also, attendees will be sure to enjoy the Bubbles and Chocolate Event at Moorea Beach Club on Friday, September 6. Patrons will also be able to sample more than 150 types of wine. This one of a kind September festival at Mandalay Bay Las Vegas will surely delight patrons in 2013. Tickets are going fast, so act now to secure a spot.
∙Boy band sensation Backstreet Boys will perform on Saturday, September 7 at the Mandalay Bay Events Center.
∙Metal legends Iron Maiden will perform at Mandalay Bay Hotel on Thursday, September 12.
∙Marco Antonio Solis will perform at Mandalay Bay Events Center on Friday, September 13.
‣Rio Las Vegas
∙The Nevada Wild Festival and Fair will take place on September 20-22 at The Rio Hotel Las Vegas. This traditional festival will feature carnival rides, local food and retail vendors and a performance by The Voice winner Danielle Bradbury. Also, the DockDogs Competitions and Iron Dog Championship will be a televised event sure to delight the whole family.
‣The Palms Hotel Las Vegas
∙Global superstar Marc Anthony comes to The Pearl Las Vegas on Friday, September 13.
∙"Call Me Maybe" singer Carly Rae Jepsen will perform at Pearl Theater Las Vegas on Saturday, September 14.
‣The Hard Rock Hotel Hotel and Casino
∙The Carnival of Madness comes to The Joint with Shinedown, Papa Roach and Skillet on Sunday, September 15.
∙Seasoned rockers Motley Crue will play on The Joint stage on Wednesday, September 18
‣The Cosmopolitan Las Vegas
∙Spanish heartthrob Enrique Iglesias will perform at The Boulevard Pool on Tuesday, September 13 and 15.
∙Punk rock band Blink 182 will perform live at The Boulevard Pool Las Vegas on Thursday, September 19.
This article was written by Lauren Yap, Editor of EarlyVegas.com:
EarlyVegas.com is an authority on how to save money and get the best value when planning travel to Las Vegas. EarlyVegas.com searches the web for the best packages, specials, promotions, deals, and promo code offers that help travelers save and get the most value when booking hotel rooms, tours, and shows in Las Vegas.