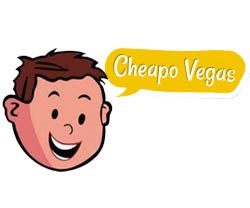 There's already plenty of things to do in Las Vegas year round, but Las Vegas Halloween Haunted Houses are an extra scary October treat.
(PRWEB) October 12, 2013
There's already plenty of things to do in Las Vegas year round, but Las Vegas Halloween Haunted Houses are an extra scary October treat. Some are chilling, some are thrilling but all of the haunted attractions are to celebrate Halloween in Las Vegas. 2013 has plenty of special Las Vegas Halloween parties and events, but it's the haunted houses (and Las Vegas resort fees) that really get Casino Boy screaming.
Frightdome at Circus Circus
No need to leave the Las Vegas Strip to enjoy some Halloween fun. Fright Dome has taken over Adventuredome at Circus Circus Hotel Las Vegas. The 250,000 square feet Halloween dome features 6 haunted houses, 4 scare zones, 25 rides and attractions and live entertainers. The maze based on "The Collection" and "The Collector" horror films are especially scary, as patrons must enter alone so there's no safety in numbers. The annual celebration is underway and general, fastpass and VIP tickets are available.
Las Vegas Haunts: Asylum Haunted House and Hotel Fear
Although the holiday rates at Las Vegas Hotels can be scary, nothing compares to the horrors of Hotel Fear. Located at the Meadows Mall in Las Vegas, both Hotel Fear and Asylum haunted houses feature interlinked story lines and plenty of frights. Hotel Fear and Asylum have been scaring and entertaining patrons for more than 15 years and 2013 is no exception.
Haunted Reef Aquarium at Mandalay Bay
Those who are crazy enough to bring children to Sin City are lucky that there are things to do with kids on Halloween in Las Vegas. Shark Reef Aquarium at Mandalay Bay Hotel Las Vegas will become Haunted Reef on October 25-27 for the 2013 Halloween season. Casino Boy can't get it for free but kids in costume have free admission on October 25.
Haunted Harvest at Springs Preserve
Casino Boy is always on the lookout for Las Vegas deals. Admission to Haunted Harvest is just $6 for kids and $9 for adults, way cheaper than the on-Strip haunts. Haunted Harvest takes place on October 11-13, 18-20, and 25-27. There is a petting zoo, carnival games, trick-or-treating and a haunted hay maze, so family fun is encouraged at Haunted Harvest. Haunted Harvest Las Vegas also features stations for donating candy to overseas troops and old costumes to underprivileged children.
Freakling Bros.' Trilogy of Terror
Those who are ready to pee their pants with fear need look no further than Trilogy of Terror Las Vegas this Halloween. Experience three of Las Vegas' most gut wrenching haunted houses all in one place. The "Circus of Horrors" exposes guests to some of the darkest and most freakish creatures of the side-show variety. "Castle Vampire" is a chilling maze of evil night walkers that would make Edward Cullen scream like a little girl. Finally, "Gates of Hell" is an interactive attraction and the one and only "R-rated" haunted house in the state. This is undoubtedly the most disturbing, graphic and horrifying haunted house in Las Vegas.
Sin City Scare Fair
The newest haunted thrill to hit Las Vegas this Halloween is Sin City scare Fair which features "15 days of horror" from October 11-31. This 60,000 square foot festival has things to do for all ages and two scary haunted houses. Fearless patrons can experience "The Last Ride," a burial simulator where participants climb into a real used coffin to see what it's like to be buried. Casino Boy will probably just stick to the pumpkin patch. Walking around in a dark maze can get old, so there's also the "Terror Track" where patrons can participate in a zombie-filled go-kart ride. Speaking of Zombies, Sin City Scare Fair is set to host "The Walking Dead" and "American Horror Story" actors during the festivities.
This article was written by Lauren Yap, Editor of CheapoVegas.com.
About CheapoVegas.com
CheapoVegas.com is the online authority for all things fun and exciting in Las Vegas... and cheap, too! Hotel promo codes, show packages and tour deals are just a few of the travel aides to be found on CheapoVegas.com.