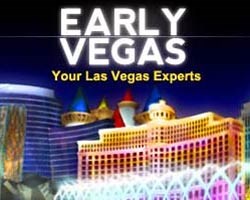 With plenty of family friendly and adult-only options, there's never been a better time to visit Las Vegas. Party at a Las Vegas hotel or opt for a haunted house.
Las Vegas, Nevada (PRWEB) September 07, 2013
There are so many different ways to celebrate Halloween 2013 in Las Vegas. With plenty of family friendly and nightlife options, there's never been a better time to visit Las Vegas. Party at a Las Vegas hotel or opt for a haunted house. Here is a preview of things to do this Halloween season.
Haunted Reef (Mandalay Bay Las Vegas)
Ever wondered what a spooky Halloween aquarium would look like? Check out the Haunted Reef at Mandalay Bay Las Vegas. The Shark Reef is being transformed into a ghoulish and creepy attraction. Enjoy spooky special effects and music while viewing the tiger sharks and Komodo dragons. Children 12 and under in costume pay no admission. Adults who donate blood at the special United Blood Service booth will be granted complimentary admission as well. Otherwise Adult admission: $18; Children 5-12 years: $12.
Halloween Ball (Hard Rock Hotel and Casino Las Vegas)
Want to part this Halloween? Check out the Fetish and Fantasy themed Halloween Ball at the Hard Rock Hotel Las Vegas. Experience one of the worlds wildest Halloween parties in Sin City. The party starts October 26th but guests can start the Halloween celebration early at the Official Pre-Party on October 25th—costumes are required. Ladies and gentleman can also be in formal wear. Have fun with the costumes and live up to the reputation of the Ball. Anyone not in costume will not be allowed, they don't want party poopers to ruin the fun vibe. The Halloween Ball will have 3 dancefloors with different music and performers in each room for partying with DJ's such as Darude and DJ Reza. Take in outrageous shows and performers the whole night, such as fire spinners, Human Zoo acrobats and live dancers.
The 4th Annual Las Vegas Halloween Parade (Downtown Las Vegas)
Looking to do something exciting on Halloween? Check out the Halloween parade. Patrons can either be a spectator or participate in the Las Vegas parade. The parade starts on Garces and 4th Street (just North of Charleston Blvd.) and ends on 3rd Street between Ogden and Stewart. The best place to watch the parade is North or South of Fremont Street. The parade starts at 7pm on October 31 2013. There is also a huge after-party following the festivities. Dress in the most eclectic and extravagant costume to try to win the costume contest. There are a several different categories for individuals and groups as the event promotes "radical self-expression." Some awards are Most Outrageous Costume, Best Illuminated Costume, Best Group Costume and Best Child Costume. So get those thinking caps on and make this a night to remember. Along with the costume contest, the parade will have music, fire performances, mobile artworks and the wild and unexpected sights that the people of Las Vegas have to offer. The event is free for all ages.
Blood Village (Galleria Mall)
Zombie and haunted house enthusiasts will have things to do in Las Vegas this Halloween. Experience one of the scariest attractions in Las Vegas and go to Blood Village at the Galleria Mall, just 20 minutes from the Strip. Patrons can snag tickets to both The Haunted Mansion and The Zombie Infection for the price of one. The Haunted Mansion is filled with unexpected terrors waiting to be discovered. The Zombie Infection will get hearts racing and people screaming. Finish off both tours with the final ride where guests ride inside a wooden coffin to their own burial and experience what it's like being buried alive. Hours are from 7:00 pm to 11:00 pm weeknights, 7:00 pm to 12:00 am weekends.
This article was written by Amy Khuu, Travel Writer for EarlyVegas.com:
EarlyVegas.com is an authority on how to save money and get the best value when planning travel to Las Vegas. EarlyVegas.com searches the web for the best packages, specials, promotions, deals, and promo code offers that help travelers save and get the most value when booking hotel rooms, tours, and shows in Las Vegas.