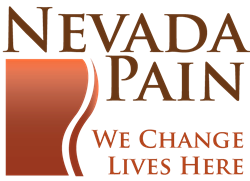 The spinal arthritis treatments offered at Nevada Pain for back and neck pain have exceptional success rates, over 90%.
Las Vegas, NV (PRWEB) March 17, 2014
The top pain management clinic in Las Vegas at Nevada Pain is now offering over twenty effective treatments for spinal arthritis. The treatments include both medical and interventional therapies and maintain success rates over 90%. Call (702) 323-0553 for more information and scheduiing.
Spinal arthritis affects millions of Americans, and often leads to considerable disability. Surgical intervention is all too often not a great solution and should be considered an absolute last resort. Therefore, Nevada Pain offers both medical and interventional therapies to help alleviate pain.
Treatments at Nevada Pain are provided by Board Certified, Award Winning Las Vegas pain management doctors. Medical management consists of oral or topical NSAIDS, neuropathic medications or pain medicine. Interventional treatments consist of facet or medial branch blocks, radiofrequency ablation and epidural injections if necessary.
All of the treatments are provided as an outpatient and maintain very low risk. Radiofrequency ablation for back or neck pain has been shown to offer up to 18 months of consistent pain relief for over 75% of individuals. It can be repeated if necessary with equally effective results expected.
Nevada Pain treats all types of simple and complex pain conditions including sciatica, RSD, fibromyalgia, headaches, scoliosis, neuropathy and all types of back and neck pain. Over 50 insurances are accepted including Medicare, PPO's, Workers Compensation, Personal Injury, some HMO's and self pay.
for more information and scheduling with pain management Las Vegas trusts, call (702) 323-0553.