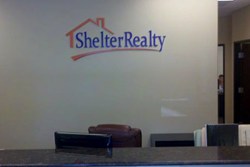 We assist buyers who are looking to purchase properties and represent them on the acquisition of real estate
(Nevada, NY) (PRWEB) August 15, 2013
With the national economy and housing market in a major slump for the past few years and only recently experiencing resurgence, however slight, one constant of the last few years is starting to shift; the housing market is slowly transitioning from a buyer's market into a seller's market.
According to Antonio Sena, owner of Las Vegas-based Shelter Realty, Inc., the recent rise in home prices is particularly acute in his firm's home state of Nevada, which he describes as being "landlord-friendly" and "a good place for investors."
"Nevada is a landlord-friendly state, so it's pretty good for investors," he said. "Right now is not the best time for unseasoned investors to be purchasing property, because home prices have increased significantly, but it's great for a lot of the investors who purchased property even just two years ago, because they can sell their property and make anywhere from 30 to 40 percent gains from their initial investment."
"It's great for those investors in the market who already own property," he added. "Right now we're letting a lot of our clientele know that, if they do own property, now might be the best time to sell because the prices are right."
In his article published on VegasInc.com entitled Las Vegas home prices continue steady rise, surprising experts, author Eli Segall confirms Sena's stance, stating that despite an expected slowdown, Las Vegas housing prices are nonetheless on the rise.
"The median price of a previously owned single-family home sold in Southern Nevada last month was $180,000, up 35 percent from $133,000 a year earlier, according to a new report from the Greater Las Vegas Association of Realtors," Segall points out in his article. "Sales prices have now climbed 17 of the past 18 months after bottoming out in January 2012, at $118,000."
Segall goes on to provide additional research that bolsters this trend in home prices in Nevada; research firm CoreLogic has recently announced that prices there are among the fastest-rising in the country. In addition, Segall states that according to online real estate database Zillow, Nevada house values are expected to grow 9 percent by June 2014 after rising 29 percent so far in 2013; this is the second-fastest rate among major metro areas.
Shelter Realty owner Antonio Sena said, despite current trends in the market, his firm is ready and waiting to help anyone looking to get into the competitive field of Nevada real estate...and make it work overwhelmingly in their favor.
"We assist buyers who are looking to purchase properties and represent them on the acquisition of real estate," Sena said. "We can also help investors who are looking to offload their own properties."
About Shelter Realty, Inc.
Shelter Realty is a full service Las Vegas real estate and property management firm with more than a decade of experience. Their services include rental property management, short sale assistance, real estate sales representing buyers and sellers, and rental relocation assistance.
To learn more visit http://www.shelterrealty.com/.
Shelter Realty, Inc. is a Las Vegas Real Estate and Property Management Company. For more information about Shelter Realty, please contact us at 702-376-7379.