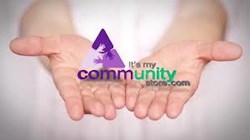 It is no longer about buying or selling a pack of post-it notes or a toner cartridge, it's about that pack of post it notes helping a child get the care they need.
Las Vegas (PRWEB) October 31, 2013
It's My Community Store is an office supply provider that donates up to 10 percent to a charity every time a business places an order. Now partnered with Village of Hope in Las Vegas, It's My Community Store brings a new opportunity to Las Vegas businesses and charities. After nearly two years of helping charities in northern Nevada, It's My Community Store's new partnership with Village of Hope is part of the companies move into Las Vegas to help fund Las Vegas non-profits/charities.
"We are excited to bring this program to the charities of southern Nevada and to be a part of the solution for the needs of so many great organizations such as The Village of Hope," said Jenifer Rose, CEO of It's My Community Store.
Village of Hope helps many kids each year, and one of the most memorable is a little boy that was emotionally disturbed and on medication for ADHD.
"When we enrolled him in the program he was very timid and shy, except when he would have a break- out or an explosive episode," says Sherita Rogers, program manager. "He would get angry and frustrated and want to do everything his way."
"It took a lot of figuring out as to what his specific needs were, and we had to accommodate those needs without taking away from any of the other students," she says. "He eventually grew, and after the first year he was no longer the kid that was disruptive--he actually helped a frustrated student with her homework by telling her, 'just count back from 10 and take a deep breath' and trying to calm her down."
After being with Village of Hope his mother had the option to enroll him in a regular middle school.
Rogers says that he is a major success for Village of Hope, because when he entered the program it was a very real concern that he would not be able to attend a regular middle school. After being enrolled for two years at Village of Hope, his behavior improved and allowed his mother to take advantage of that option.
Located at Whitney Elementary School in Las Vegas, Village of Hope is an after school program that goes above and beyond for those enrolled. Dedicated not only to assisting its students but their families as well, Village of Hope runs an extensive case management program to insure that all of its students receive help not only at school but at home as well. Village of Hope tries to empower its children to thrive both academically and socially, and creates smarter, healthier and happier families through education and real world experience. And now Village of Hope has partnered with It's My Community Store.
"It is no longer about buying or selling a pack of post-it notes or a toner cartridge, it's about that pack of post it notes helping a child get the care they need," said Rose. "We are hopeful that Las Vegas businesses will see the value in supporting their local charities with our program."
It's My Community Store's partnership and support can help those Village of Hope families that are evicted from their homes, help buy school supplies for the students, help with transportation needs, help provide hygiene kits, buy additional food for the students, and much more.
"It's really helpful that we have a partner like It's My Community Store that can offer volume pricing and services specific to each business's needs," Rogers said. "The nature of their program is to give back to organizations and to the community, and since we give so much to the families as a non-profit organization, we really rely on donations and programs such as this to carry out our mission in the community."
###
For more information, or to schedule an interview with Jenifer Rose, CEO, please contact Aaron at aaron(at)itsmycommunitystore(dot)com or by phone at (775)741-5041.
It's My Community store is an office supply company dedicated to giving back to the community. Up to 10 percent of every order is donated to a local charity or non-profit of the customers choosing. This income allows non-profits and charities to help underprivileged children, build homes in their community and provide funding for cancer research. Established in 2011, It's My Community Store continuously adds non-profits and charities as well as businesses dedicated to helping the community.