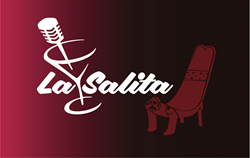 My cafe will nurture emerging Puerto Rican artists, focusing on reviving folk music and celebrating 'la verdadera cultura boricua'.
New York, NY (PRWEB) March 04, 2014
Rising from the streets of the South Bronx, a novel cultural export is coming to San Juan, Puerto Rico. La Salita Café seeks to provide a creative spark for San Juan's emerging poets, spoken word artists, visual artists, and musicians – anyone who values using dialogue and positive social consciousness to create community. Jessica Muñoz-Vuillet is busily working to open the café in the coming months, and encourages the island's poets and spoken word artists to sharpen their pencils, put their best thoughts to paper and be ready to make La Salita Café their own.
Muñoz-Vuillet is a Puerto Rico native who was raised in the South Bronx. She plans to use her business acumen and strong love of the arts to make La Salita Café a hospitable place for anyone who wants to come and share.
"I've always wanted to run an open mic, and inspire positive social consciousness in a creative circle. I'm excited about bringing this concept to Puerto Rico," said Muñoz-Vuillet.
She envisions La Salita Café as a cozy, nurturing space for artists, and featuring lively nights of local music. It also will offer an upscale, reasonably priced menu of locally sourced food and drink, perfectly complimenting the rich artistic tapestry created at the café.
"My café will nurture emerging Puerto Rican artists, focusing on reviving folk music and celebrating la verdadera cultura Boricua," Muñoz-Vuillet said. "I'm looking for artists who want to perform, and people who share my vision and to host open mic nights. Contact me, I'm excited to discover what you bring."
https://www.facebook.com/LaSalitaCafePR
https://twitter.com/LaSalitaCafe
http://www.pinterest.com/lasalitacafe