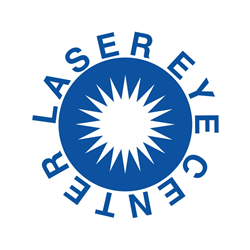 Los Angeles, CA (PRWEB) September 25, 2013
Laser Eye Center reminds residents of Los Angeles, Orange County and the surrounding communities that Lasik eye surgery is a perfect way to take part in National Self-Improvement Month this September. Exercising more often, eating healthier or reading a new book are all do-it-yourself projects, but improving vision requires professional help.
With centers convenient for much of Southern California, Laser Eye Center recommends that anyone interested in enjoying the clear skies of September without glasses or contact lenses schedule an eye exam. Lasik eye surgery provides crystal clear vision free from expensive contact lenses:

Lasik Eye Surgery: During the procedure, a laser is used to reshape corneal tissue. With results that are often immediate, Lasik eye surgery is safe and improves the vision of near-sighted, far-sighted and anyone with astigmatism.
Custom Lasik: A combination of procedures, custom Lasik eye surgery is useful for those with optical aberrations, such as night vision, glare, shadows and halos, which might have previously not been fixed by standard laser surgery.
Using the CUSTOMWave CUSTOMCORNEA system, Laser Eye Center doctors are able to create a three-dimensional map of the eye in order to identify precise problems, allowing for the Lasik procedure to commence safely and efficiently.
According to Cataract and Refractive Surgery Today, over 11 million Lasik surgery procedures have been performed in America. As part of National Self-Improvement Month, Laser Eye Center wants the number of Americans with clear vision to grow even more.
Lasik eye surgery not only improves the vision of patients, it often allows them to live free of glasses and contacts. With less money spent on new frames, lenses and other expensive optical procedures and equipment, Laser Eye Center patients can enjoy clear benefits quickly.
Laser Eye Center has been serving Los Angeles, Orange County and the all nearby communities since 1986. The center's ophthalmologists and Lasik surgeons have completed over 200,000 procedures. With almost 30 years of experience, Laser Eye Center is able to offer the most effective treatments with the latest technology to its patients. September is the official time for self-improvement, and Lasik eye surgery is only one step away. Contact Laser Eye Center to schedule an eye evaluation.