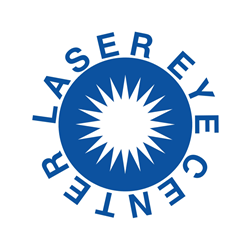 Los Angeles, Calif. (PRWEB) October 09, 2013
Laser Eye Center is taking part in October's National Breast Cancer Awareness Month by encouraging Lasik surgery consultations. Women and men across the country take the time to schedule screenings for breast cancer. As part of promoting preventative health measures, Laser Eye Center is reminding everyone to make appointments for Lasik surgery consultations as well. Early diagnosis of health problems, through screenings like mammograms or Lasik surgery consultations, raises the success rate of treatment and can reduce the overall cost of care.
According to the American Cancer Society, there will be over 230,000 new cases of breast cancer in 2013. While women account for 99 percent of all cases, men can also be diagnosed with it. By scheduling mammograms as recommended by doctors, everyone increases the chance of catching problems early.
Laser Eye Center wants to encourage more women and men to consult with their physicians about their health problems. Preventative treatments are helpful for more than breast cancer. As part of Laser Eye Center's standard Lasik surgery consultations, the doctors can identify problems like cataracts at an early stage, allowing for better treatment.
Both women and men can benefit from the Lasik eye surgeries conducted at Laser Eye Center's numerous California locations. This type of surgery can improve not only the eyesight of the near- and far-sighted, it can be helpful for conditions such as astigmatism and presbyopia.
After the Lasik surgery consultations conducted at Laser Eye Center, some patients may not be ideal candidates for Lasik eye surgery. For those with myopia and/or mild astigmatism, Laser Eye Center offers other options, such as implantable contact lenses. Inserted surgically into the eye, these contact lenses allow for many of the same results as Lasik, such as no longer worrying about vision problems when engaging in scuba diving and swimming.
Laser Eye Center joins many other organizations and businesses throughout America this October in encouraging early diagnosis, treatment and research of breast cancer. As part of overall health, preventative screenings, such as mammograms, Lasik surgery consultations and other screenings can identify problems early and improve the long-term benefits of treatment. For a free Lasik surgery consultation, Laser Eye Center can be reached at 800-80-LASER (800-805-2737).