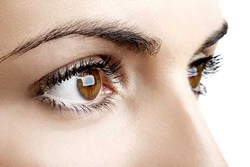 (PRWEB) July 23, 2013
Laser Eye Center launches their new campaign this August to make their services more easily accessible for all people. In order to fully care for a variety of people, they have hired staff and doctors with diverse backgrounds and language skills. Among some of their newly hired staff and doctors are Spanish speakers.
In addition to providing exceptional LASIK procedures, superior customer service, clear communication and cultural diversity are priorities for Laser Eye Center.
Their LASIK procedures effectively treat and even cure a wide range of vision problems including the following:
Myopia: Nearsightedness or blurry distance vision which is often due to heredity and is most commonly diagnosed between the ages of 8-12 years old and hardly ever after 20 years old.
Hyperopia: Farsightedness impacting the ability to see things up close. Often occurs as the eyes age, severe cases if left untreated lead to lazy eye or crossed eyes.
Astigmatism: 1 out of 3 people have astigmatism (blurry vision) to some extent which usually goes along with myopia or hyperopia. It's often a condition people are born with but can develop overtime as a result of eye injury or disease.
Presbyopia: Type of farsightedness where the eye lens becomes stiff which makes it hard to see things up close. This condition often begins around 40 years old.
Ptergium: The overgrowth of mucus on the conjunctiva which lubricates the inside of the eye. Symptoms of ptergium are watery, discolored eyes.
Dry Eyes: The under production of mucus membrane on the conjunctiva which makes the eyes very dry and irritated.
If you suffer from any of the conditions listed above, call Laser Eye Center at 1-800-805-2737 or contact them here to schedule a free consultation. You must be at least 18 years old, have no other vision or eye health concerns outside of what you're receiving LASIK for, such as glaucoma or cataracts, and you must have had a stable vision prescription for at least 1 year prior to your treatment.