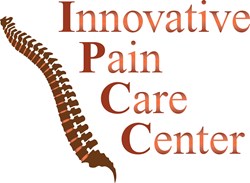 Over 25 effective treatments for back and neck pain are offered at Innovative Pain Care with over a 90% success rate at helping patients avoid surgery!
Las Vegas, NV (PRWEB) August 19, 2013
The top pain management doctors in Las Vegas at Innovative Pain Care are now offering over 25 effective chronic pain treatments. The pain treatment options include both medication management and interventional pain management treatments with the success rate being above 90%. The clinics accept most insurance; call (702) 323-0553 for more information and scheduling.
Dr. Burkhead is a highly-skilled Las Vegas pain management doctor with Board Certification and memberships in numerous pain societies. By having such an expert skill set, he is able to offer medication management and over 25 options for interventional pain procedures. These include numerous cutting edge techniques such as radiofrequency ablation, spinal cord stimulator implants, occipital blocks and more.
The multitude of options allow him to individualize treatment for each patient. With each pain patient presenting unique circumstances, each one deserves tailored treatment for the best outcomes.
Over 50 insurance plans are accepted at Innovative Pain Care including Medicare, PPO's, Worker's Compensation, Personal Injury and self pay as well. There are two Las Vegas pain clinic locations serving Summerlin, Henderson and the greater Las Vegas area.
Dr. Burkhead treats patients with both simple and complicated problems. This includes acute and chronic neck or back pain, sciatica, scoliosis, degenerative disc disease, spinal stenosis, failed back surgery, joint arthritis and more. Over 90% of individuals are able to avoid surgery and obtain a successful outcome at Innovative Pain Care.
For more information and scheduling with the best Las Vegas pain clinic, call Innovative Pain Care at (702) 323-0553 today.