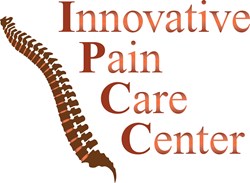 Radiofrequency ablation can offer 1 to 2 years of excellent pain relief for chronic neck and back pain. Innovative Pain Care in Las Vegas has experts in the procedure!
Las Vegas, NV (PRWEB) August 22, 2013
The premier Las Vegas pain management doctors at Innovative Pain Care are now offering revolutionary treatment for chronic neck and back pain. The treatment, known as radiofrequency ablation, has been able to provide one to two years of pain relief. This may reduce the amount of pain medication necessary, and most insurance plans cover the treatment. Call (702) 323-0553 for more information and scheduling.
The award-winning, Board Certified pain management doctors at Innovative Pain Care offer the most modern pain treatments that are on the cutting edge of pain medicine. Radiofrequency ablation, also known as medial branch neurotomy, deadens the tiny nerve endings that supply sensation to arthritic joints. This may provide relief that is long lasting.
Research presented at multiple national pain meetings has confirmed the effectiveness of the radiofrequency procedure for chronic neck and back pain. Also, additional research presented has shown that if the pain relief wears off over time, repeating the procedure typically works just as well.
Innovative Pain Care accepts over 50 insurance plans, including most PPO's, Medicare, Personal Injury, Workers Compensation and self pay patients. The Las Vegas pain clinics offer pain management Las Vegas trusts out of two locations - one is in Henderson and the other in Las Vegas.
For more information and scheduling call (702) 323-0553.