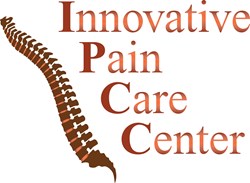 Las Vegas, Nevada (PRWEB) October 29, 2013
The top pain management clinic in Las Vegas, Innovative Pain Care, has now opened a third convenient location and is accepting new patients. The Las Vegas pain clinic is located close to the I-15 freeway meets up with Highway 95 and accepts over 30 insurance plans with its Board Certified doctors. For more information and scheduling call (702) 323-0553.
Innovative Pain now offers four Board Certified Las Vegas pain management doctors, and appointments are readily available. The doctors provide both medication management and interventional treatments with success rates for treatment over 90%. Often times, treatment helps patients avoid the need for surgery and achieve pain relief.
Over 30 insurance plans are accepted at the new clinic, with the LV pain doctors treating both simple and complex conditions. This includes sciatica, degenerative disc disease, fibromyalgia, headaches, migraines, failed back surgery, neck and back pain, joint arthritis, spinal stenosis, scoliosis and more. By having both medications and interventional treatments available, customized treatment is implemented so the outcomes are maximized.
Options for medication management include oral or topical NSAIDS, muscle relaxers, neurogenic medications like Lyrica or Neurontin, and opiates. Interventional options include epidural injections, nerve blocks, joint injections, medial branch blocks, occipital blocks, spinal cord stimulator implants, radiofrequency ablation and more. The Las Vegas pain doctors also place and treat pain pumps along with offering platelet rich plasma therapy.
Most PPO insurances are accepted along with personal injury liens and Workers Compensation. Medicare and some HMO's are accepted along with self pay. For more information and scheduling with any of the three Las Vegas and Henderson pain management locations, call (702) 323-0553.