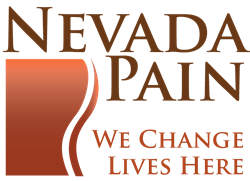 Dr. Neville Campbell is Double Board Certified and has over 25 treatment options available to help patients!
Las Vegas, Nevada (PRWEB) November 11, 2014
Nevada Pain is now accepting patients with new Double Board Certified Las Vegas pain management doctor. Dr. Neville Campbell is Fellowship Trained and excels in both pain medication management and interventional procedures. For more information and scheduling, call (702) 323-0553.
Dr. Campbell devotes his considerable expertise and compassion to treating each and every patient with respect and the most modern pain therapies available. This may include cutting edge options such as radiofrequency ablation, which has been shown to offer over a year of consistent back or neck pain relief in several studies. Spinal cord stimulator implants are also offered along with several types of epidural injections, medial branch blocks, kyphoplasty and more.
Whether a patient has sciatica, degenerative disc disease, spinal stenosis, arthritis or scoliosis, Dr. Campbell presents over a dozen options. These are customized to each patient's needs and are performed in a minimally invasive fashion.
In addition to straight forward pain conditions, he offers expert treatment for failed back surgery, fibromyalgia, migraines and RSD. He brings hope to changing patients' lives, and works hard to keep his skills and knowledge contemporary.
Most insurance is accepted by Dr. Campbell at Nevada Pain, with several locations available. Appointments may be scheduled by calling (702) 323-0553 for pain management Las Vegas trusts.