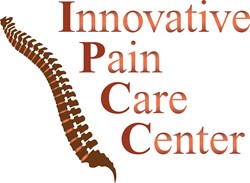 Innovative Pain Care in Las Vegas offers three different types of epidural injections for pinched nerve pain relief with a 90% success rate!
Las Vegas, NV (PRWEB) October 02, 2013
The top Las Vegas pain management clinic, Innovative Pain Care, is now offering three different types of epidural injections for pinched nerve pain relief including sciatica. The treatments are offered by Board Certified, Award Winning Las Vegas pain management doctors at two locations accepting over 50 insurances. Call (702) 323-0553 for more information and scheduling.
It is well known that over 80% of Americans experience back pain or sciatica at some point. The pain can be disabling, and Las Vegas epidural injections have been shown to be one of the best treatments for the pain from pinched nerves available. This pain may come from a herniated disc, spinal stenosis or other conditions.
Depending on the cause for the pinched nerve, there are indications for numerous types of epidural injections. The Nevada pain doctors at Innovative Pain offer three different types of the injections to offer the most effective pain relief available. By having the option for either a caudal, interlaminar, or transforaminal epidural injection, over a 90% pain relief can be achieved by combining the appropriate injection with other possible treatments such as medication management.
At Innovative Pain Care, treatment is offered at two separate locations. One is in Las Vegas and the other offers pain management Henderson NV trusts. Over 50 insurances are accepted including self pay, workers compensation and personal injury. For more information and scheduling, call (702) 323-0553.