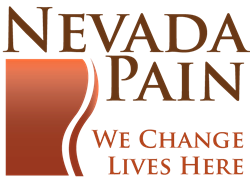 The Las Vegas pain management doctors at Nevada Pain are all Board Certified and maintain over a 90% success rate with treatments including both medical and interventional pain options!
Las Vegas, Nevada (PRWEB) February 05, 2014
The Las Vegas pain management doctors at Nevada Pain have won a 5th straight Patient's Choice Award. The Award is a testament to the top notch care provided along with the bedside manner and compassionate treatment. Success rates with treatment exceed 90% and most insurance is accepted. Call (702) 323-0553 for more information and scheduling.
The pain management doctors at Nevada Pain offer over 25 treatment options including medical and interventional therapies. These may include muscle relaxers, neuropathic medicines, NSAIDS, opiates. Interventional treatment options may include such cutting edge treatments as radiofrequency ablation, spinal cord stimulator implants, several types of epidural injections and stem cell injections.
The Patient's Choice Award is voted on by patients, and entails consideration of a doctor's skill, time spent with patients, bedside manner and treatment by the staff. Less than 5% of practicing doctors receive the Award, so to win 5 in a row is a tremendous feat.
Along with the Board Certified pain doctors at Nevada Pain, there are also chiropractors, acupuncture providers and PT as well. With both alternative and traditional treatments being provided, over 95% of patients are able to avoid surgery and obtain relief. This may include treatment for sciatica, fibromyalgia, failed back surgery, arthritis, headaches, RSD, degenerative disc disease and more.
Most insurance is accepted at Nevada Pain including PPO's, some HMO's, Medicare, Medicaid, workers compensation, personal injury and self pay. Call (702) 323-0553 to schedule with the top pain management doctors in Las Vegas and Henderson.