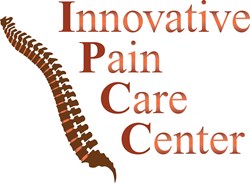 Innovative Pain Care accepts personal injury liens, where pain management treatment with the Board Certified doctors is covered under the auto accident claim!
Las Vegas, NV (PRWEB) September 25, 2013
The top Las Vegas pain management clinic, Innovative Pain Care, is now accepting personal injury liens for treatment with the Board Certified doctors. The Las Vegas pain doctors at the clinic offer both medication management along with interventional procedures. The treatments are covered under the personal injury claim from the auto or motorcycle accident. For more information and scheduling call (702) 323-0553.
When an individual is involved in an accident, quite commonly neck or back pain occurs such as whiplash or exacerbation of degenerative disc disease or arthritis. It is well known this neck or back pain becomes chronic fifteen percent of the time, unless quick treatment is received.
Innovative Pain Care offers over 25 effective treatments for auto accident injuries. Options include trigger point injections, facet or epidural blocks, medication management and such modern treatments as radiofrequency ablation. With expeditious treatment, patients can significantly reduce their baseline pain and prevent pain from becoming chronic.
Along with accepting personal injury liens, Innovative Pain accepts over 50 insurance plans including most PPO's, Workers Compensation, Medicare and self pay as well. The clinics offer pain management Las Vegas trusts along with a second clinic in Henderson. Appointments are available quickly with the Award Winning Las Vegas personal injury doctors.
For more information and scheduling, call (702) 323-0553.