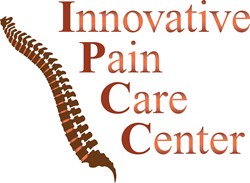 Innovative Pain now is often able to see personal injury patients within 24 hours to get treatment started right away!
Las Vegas, Nevada (PRWEB) November 25, 2013
The top pain management clinic in Las Vegas, Innovative Pain Care, is now offering personal-injury patients the opportunity to be seen within 24 hours. This time frame allows those who have been injured in a motorcycle or car accident to start treatment quickly and obtain pain relief. For those who would like treatment under their personal injury lien with the top pain management doctors in Las Vegas, call (702) 843-0969.
When a person is involved in a motorcycle or motor vehicle accident and sustains physical injury, published studies have shown that seeking treatment quickly can prevent acute pain from becoming chronic. The pain management doctors at Innovative Pain Care acccept personal-injury liens and provide treatment with options including medication management or interventional pain procedures.
This includes treatment for whiplash, sciatica, back or neck pain, ligament sprains and all types of musculoskeletal injury. They also treat headaches that may be occurring as a result of the accident.
With over 25 treatment options available, the Las Vegas pain doctors at Innovative Pain are able to individualize treatments to obtain the best outcomes for patients under a letter of protection (LOP).
Innovative Pain now has four locations with multiple Board Certified and fellowship trained pain doctors. In addition to personal-injury claims, the Las Vegas pain clinics accept most PPOs, some HMOs, Medicare, Worker's Compensation and self pay. In addition to Las Vegas, there also clinics in Summerlin and Henderson.
For those individuals in need of the premier Las Vegas pain management doctors accepting personal injury liens, call (702) 843-0969.