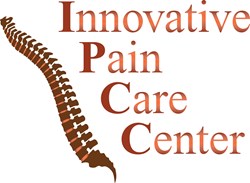 The Las Vegas pain management doctors at Innovative Pain offer amazing success with their trigeminal neuralgia treatments!
Las Vegas, NV (PRWEB) November 04, 2013
The premier Las Vegas pain management clinic, Innovative Pain, is now offering over 5 effective treatments for trigeminal neuralgia. TN can cause excruciating pain, and the treatment options with the Board Certified pain management doctors in Las Vegas at Innovative Pain are 90% effective at providing pain relief from this complicated problem. Over 50 insurances are accepted, call (702) 323-0553 for more information and scheduling.
Trigeminal neuralgia may lead to disabling pain, preventing individuals from working, participating in recreational activities or playing with kids. It can also lead to depression. Treatment may be difficult to obtain relief. With the Double Board Certified Las Vegas pain doctors at Innovative Pain, there are several effective options which are individualized for those with facial pain.
Treatment options include both medication management and interventional treatments. Medications may include oral or topical NSAIDS, muscle relaxers, neurogenic medications or opiates. Interventional treatments include trigger point injections, nerve blocks, sphenopalatine ganglion blocks and radiofrequency ablation. With the multitude of options available, patients are often able to achieve a baseline level of pain that is extremely tolerable. This can truly change a patient's life.
Innovative Pain Care accepts over 50 insurance plans including Medicare, most PPO's, some HMO's, Personal Injury, Workers Compensation and more. The pain doctors are Board Certified and have received the Patients Choice Award on numerous occasions. Along with facial pain from trigeminal neuralgia, the doctors treat many simple and complicated conditions including sciatica, degenerative disc disease, failed back surgery, arthritis pain, headaches, migraines, auto accident injuries, fibromyalgia and more.
To receive the best pain management Las Vegas and Henderson have to offer, call (702) 323-0553.