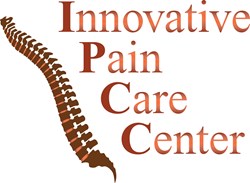 Innovative Pain Care is now accepting Workers Compensation patients and offers comprehensive treatments including medication management and interventional treatments.
Las Vegas, NV (PRWEB) September 18, 2013
The top pain management doctors in Las Vegas at Innovative Pain Care, are now accepting Nevada Workers Compensation patients. The LV pain clinics excel at providing effective pain treatment to help get patients back to work quickly with either medication management or interventional procedures. Call (702) 323-0553 for more information and scheduling.
When an individual sustains a work injury and is dealing with a painful condition, it can be extremely frustrating for two reasons. The first is that individual wants to get back to work and needs to receive premier pain management Las Vegas trusts and respects.
The second reason for frustration is that the medical treatment needs to be documented very carefully and thoroughly, so that the individual is able to properly receive compensation for the lost time from work. At Innovative Pain Care, the Las Vegas and Henderson pain management doctors are experts in achieving successful outcomes along with the proper documentation of patient treatment.
The Double Board Certified pain management doctor at the Center offers over 30 options for both medication management and interventional procedures. With such an extensive array of possible therapies, the potential for customized treatment with getting a patient back to work is very high.
Therefore, Innovative Pain Care is the optimal Las Vegas Workers Compensation pain management clinic. In addition to Worker's Compensation, Las Vegas pain clinics accept most PPO insurances along with Medicare, personal-injury and self-pay. Call (702) 323-0553 for more information and scheduling.