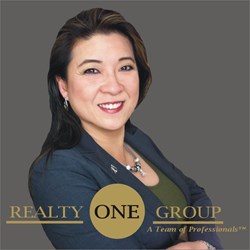 Our goal with this site is to provide online users with as much relevant information as possible.
Las Vegas, Nevada (PRWEB) November 07, 2013
Prospective buyers and sellers of Las Vegas and Summerlin homes for sale can now access a new online resource, 702-Homes.com. Recently launched by the leading real estate team of Kathy Little and Lenni Dallas, the new website serves as a gateway to the metro area's real estate market.
"Through our new site, you can not only search for Red Rock real estate, for example, you can also get more information about the communities and high-rise residences in the Las Vegas metro area, learn more about the Las Vegas lifestyle, explore investment opportunities, and so on," says Little.
Comprehensive yet easily navigable, 702-Homes.com has a home and property locator that lets users launch customized searches for anything from The Ridges, Las Vegas real estate to new condos for sale. Investors will want to take a look at the Investors section, which features commercial and rental investment properties and includes information on market trends and asset protection and planning. Newcomers to the region will want to find out what their options are in lifestyle communities and high-rises, details for which are available on the site. There's also a section detailing the advantages of living in Summerlin as well as a section providing information on local resources and service providers.
"Our goal with this site is to provide online users with as much relevant information as possible," says Dallas. "The more you know, the easier it is to make intelligent decisions."
"Our site is also available in Chinese and other languages," adds Little, "for the benefit of foreign investors who want to learn more about the many investment opportunities in the Las Vegas area."
For more information on Kathy Little and Lenni Dallas' background and services and to start exploring currently available options in the Las Vegas real estate market, visit their website at http://www.702-Homes.com or get in touch with them directly.