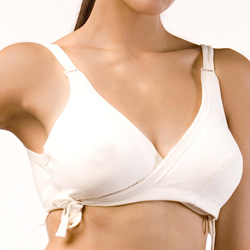 We have clients that are so grateful to find clothing that doesn't leave them in rashes.
Happy Valley, OR (PRWEB) June 30, 2016
People with skin allergies and Multiple Chemical Sensitivities (MCS) are finding relief by wearing natural, chemical-free organic cotton clothing made without spandex or latex. Online boutique FaeriesDance.com started out as an eco-friendly fashion store focusing on sustainability and human rights. They quickly learned that a large portion of people seeking out organic clothing were not just sustainably minded, but also had actual allergies to the many pesticides, herbicides and chemical finishing agents used in the fashion industry. While attempting to help their clients and broaden their focus, Faerie's Dance recently came across allergen-free clothing brand Cottonique.
Launched in 2008, Cottonique offers organically manufactured underwear and loungewear for both men and women. The brand was created to cater especially to health- and eco-conscious consumers, with the primary objective to provide clothing for those with skin sensitivities and allergies to harsh chemicals. Faerie's Dance, in its commitment to expand awareness and accessibility of sustainable clothing, has embraced the Cottonique line making it easier to purchase in the USA and Canada with low shipping rates and fast order completion. They've also found that skin allergy-sufferers have had very good luck with spandex-free, organic cotton clothing from Indigenous Designs. While Indigenous is an organic, Fair Trade brand that doesn't explicitly focus on skin sensitivities, their line of 100% organic cotton clothing free of spandex has proven to be well tolerated by many MCS sufferers.
"We have clients that are so grateful to find clothing that doesn't leave them in rashes." says Faerie's Dance founder Adrienne Catone. The organic cotton bras and underwear are a particular blessing as these items are so close to the body. While everything that Faerie's Dance carries is eco-friendly, not all of it is appropriate for MCS sufferers. According to Ms. Catone, clothing from recycled polyester, for example, is not an allergy-friendly choice. However, the options are growing as the company expands with a continued focus on sustainability and social responsibility.
About Faerie's Dance
FaeriesDance.com is an eco-friendly e-tailer offering sustainable apparel and specializing in hard-to-find items such as organic cotton lingerie and intimates. The company is named after the mythological woodland creatures that live in the heart of the forest, honor all things in nature, and who celebrate life with joyous abandon. In addition to providing beautiful organic clothing, FaeriesDance.com is committed to providing a complete environmentally-conscious shopping experience for its customers. Their clothing is made from sustainable fabrics and low-impact dyes. The company sources products from both U.S. and overseas manufacturers who ensure that all workers are treated fairly and are safe from sweatshop conditions.