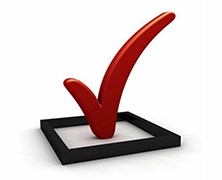 Dallas, TX (PRWEB) February 01, 2014
Mattresses can be a confusing product to buy, especially when looking for a new type of bed. In order to provide useful resources for shoppers, Consumer Mattress Reports is producing a series of checklists to explain the most important details and terminology shoppers should know before buying. Their latest effort takes a closer look specificaly at latex foam beds.
In the guide, "Latex Mattress Checklist", the blog explains a range of important features from latex types and firmness to manufacturing processes and warranties. The post opens by offering some background information about the history of latex, from it's start in the 1930s to its surge in popularity in the 1960s.
The article then recaps a brief set of points about the pros and cons of the mattress type, designed to help consumers identify if a latex mattress may be a good fit for their particular needs and preferences.
In the Latex Mattress Checklist, Consumer Mattress Reports highlights the key points and features that shoppers should note and be aware of when when buying this type of bed. Topics covered include the differences between natural and synthetic latex, explanations of Dunlop and Talalay processes, and how ILD relates to firmness. The article also briefly touches on mattress composition, cover materials, and fire barriers, then offers a few pointers on warranties and return terms.
Following the checklist, a simplified comparison of 10 leading latex brands is presented in table format, designed to introduce readers to the market and offer an overview of brand comparisons. Essential points like latex type used, cover materials, warranties, price, and average owner review scores are included. Consumer Mattress Reports also links to their more detailed comparison of several natural latex mattress brands.
To wrap up the article, Consumer Mattress Reports offers a "pocket guide" summarizing the essential information which consumers may wish to copy and keep on hand when shopping. Overall, the guide will offers important details for those considering latex, and will prove especially helpful for those unfamiliar with industry lingo and the latex mattress market.
Consumer Mattress Reports is an online magazine specializing in all things to do with beds and sleep. The easy-to-read blog design offers an inviting format for readers, with well-researched, expert articles on mattress ratings and brands. In addition to reviews and comparisons, the website also covers the latest mattress news and offers helpful shopping information geared towards shoppers.