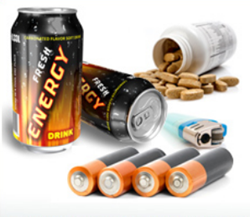 This could be the year of the summer road trip.
Los Angeles, CA (PRWEB) June 09, 2015
In a June 5th article from NPR, AAA spokeswoman Avery Ash is quoted as saying that "this could be the year of the summer road trip." As the weather warms up, students of all ages begin to look forward to the end of the school year, working adults eye their accumulated vacation days, and the year's busiest and longest travel season is getting closer and closer. Convenience store wholesaler L.A. Top Distributor says that, as America's streets and highways get more crowded with drivers and their families in need of convenient store products, "retailers must partner with well-stocked, wholesale C store distributors to ensure their shelves are stocked."
"In particular, C-stores located off major highways that may be based in otherwise sleepy areas need to pay special attention to being stocked up well before peak vacation time. For example, a store located off one of the major entrances on California's I-15 will need the items customers traveling to and from Greater Los Angeles and Las Vegas typically need on a 4-8 hour journey." That's why it's important for these store owners to turn to convenience store suppliers such as L.A. Top Distributor that carry the full range of products that travelers may need to have before reaching their destination. These can range from cigarettes, cigars, and lighters, to energy drinks, batteries, lip balm, NSAID pain relievers and cold/allergy remedies and much more. "The fact of the matter is that drivers on long trips represent something of a captive audience, but the only way to convert these drivers into customers is to offer them what they need, when they need it. Preparation is key."
"Whether a store is located near an exurban freeway exit, in the heart of a bustling city, or on a well-traveled suburban route, it's crucial too for store owners to have the items their customers are looking for." Wholesale providers such as L.A. Top Distributor offer a broad array of general merchandise and tobacco products at wholesale price points that help maximize profits. With the coming of the summer months, not only will drivers be taking more long trips, but shorter cross-town commutes will increase as people take more trips to social events, amusement parks, beaches, movie theaters, and parks.
About L.A. Top Distributor
L.A. Top Distributor provides the must-have products convenience store customers demand, with the best prices possible. To learn more, visit the wholesaler's web site at http://www.C-Store-Wholesale.com or call 213-624-7224.