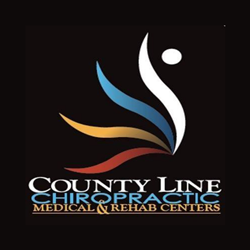 "Injury begins at impact. Visit a chiropractor as soon as possible," Dr. Solivan suggested. "We will access your injuries and determine the next steps to get you on the road to recovery."
LAUDERHILL, Fla. (PRWEB) September 25, 2020
As people focus on social distancing and reducing their contact with others, many have turned to grocery delivery and curbside pick-up. With new designated parking areas, grocery curbside pick-up can cause some confusion, leading to potential car accidents. Lauderhill County Line Chiropractic Medical & Rehab Center has offered some insightful tips to ensure that visits to grocery stores are safe and easy for everyone.
"Our first tip is to park in the designated areas of the parking lot for grocery pickup," said Dr. Solivan, Lauderhill Chiropractor. "Most grocery stores have designated parking spots that help to keep the flow of traffic moving and ensure that employees know where to go with your delivery."
Most stores have parking spots right near the front of the store that are specifically designated as "pickup" spots. They are designed to help expedite the loading process, so people aren't waiting around for their groceries.
"Try to park somewhere that doesn't impede traffic. Sitting in the fire lane makes you an easy target for people to sideswipe your car," Dr. Solivan explained. "It can also cause issues in the event of a fire or other emergency situation."
After picking up your groceries, be sure to pull out slowly, look in all directions, wear your seatbelt, and use caution, as many people are trying to get away from public areas quickly. While it may seem like an overreaction while in a parking lot, it can mean the difference between a few days of soreness and a long-term injury.
If you have been involved in a car accident in a parking lot, you should know that injuries can occur even when you are going 5 MPH or less - or even if you are parked and someone hits your vehicle from behind. How you respond to that injury from the second you get it will determine what your recovery process looks like.
"Injury begins at impact. Visit a chiropractor as soon as possible," Dr. Solivan suggested. "We will access your injuries and determine the next steps to get you on the road to recovery."
Remember, accident victims may not even recognize that they have an injury until a few days later, which is why it's essential to get checked out by a medical professional in the event of any accident. Carrying in heavy bags of groceries and household supplies can worsen these injuries.
If you are injured in a grocery store parking lot, you may require some chiropractic care for a smooth recovery. The County Line Chiropractic Lauderhill office is located at 5425 N University Drive, Fort Lauderdale, FL 33351. The Lauderhill location hours are:

Monday, Wednesday, and Friday 9 a.m. – 7 p.m.
Tuesday and Thursday 2 p.m. – 7 p.m.
Saturday 9 a.m. – 12 p.m.
For more information about car accidents and patient care, visit the County Line Chiropractic website.
More About County Line Chiropractic
At County Line Chiropractic, our mission is to help our patients find pain relief through natural recovery. Our experienced Chiropractors are determined to find the source of your injury and design a customized care plan to heal your body effectively and naturally to reduce long-term or chronic pain.
We have six locations in South Florida: Lauderhill, North Miami Beach, Miami Gardens, Pembroke Pines, Plantation, and East Fort Lauderdale that are ready to help you. We offer chiropractic care to anyone suffering from chronic pain or muscle aches and pains, as well as victims of work or auto injuries. Our chiropractors in the Broward and Miami-Dade counties help develop customized, non-invasive plans for quick and long-term chiropractic care.
For more information, please visit the County Line Chiropractic website (https://www.countylinechiro.com/) or call 800-811-1231.