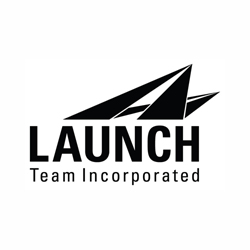 Focusing on visual examples rather than mathematics, the course teaches the concepts of optical reflection, refraction and diffraction.
Rochester, N.Y. (PRWEB) August 15, 2016
Damon Diehl, a Launch Team technical writer and Ph.D., will present two courses at the 2016 SPIE Optics + Photonics conference this month.
The first course, titled "The Very Least You Need to Know About Optics," introduces non-engineers, particularly sales professionals, to the central principles of optics. Focusing on visual examples rather than mathematics, the course teaches the concepts of optical reflection, refraction and diffraction. It also serves as an introduction to the workings of essential optical elements such as lenses, mirrors and prisms.
"This crash course will give sales professionals the tools they need to understand most technical optical presentations," Diehl said. "With the basics in hand, they will be well-positioned to study more specialized topics related to the industries they serve."
Diehl will present the optics course on Monday, Aug. 29 from 1:30 to 3:30 p.m.
A second course, "Critical Skills for Compelling Research Proposals," is a popular and highly interactive course that addresses "proposal phobia." Students learn to harness the enthusiasm for their research to construct a strong proposal from the inside out.
Diehl will present the proposal course on Wednesday, Aug. 31 from 8:30 a.m. to 12:30 p.m.
Launch Team President Michele Nichols and Account Manager Sarah Campagna will also attend Optics + Photonics to support clients during the exhibition. For more than 15 years, Nichols has been developing marketing programs for optics and technology companies, helping them rebrand, enter new markets, launch new products and rethink strategy for their next stage of growth. To schedule a meeting with Nichols or Campagna during the show, please contact info(at)launchsolutions(dot)com.
About Damon Diehl
Damon Diehl is the founder and owner of DIEHL Research Grant Services. He has a Ph.D. in optical engineering from the University of Rochester's Institute of Optics, a B.A. in physics from the University of Chicago, and 20 years of research experience. He recently served as academic coordinator for the "reboot" of the Optical Systems Technology program at Monroe Community College in Rochester, N.Y. — the oldest program of its type in the United States.
About Launch Team
For 30 years, Launch Team Inc. (http://www.launchsolutions.com) has helped optics leaders grow company value through marketing and IP development. Their integrated marketing services build clients' brands and create message continuity across all customer touch points. From marketing strategy for new product launch to determining the right marketing mix, Launch's relentless curiosity and customer focus keep clients' business growth plans on track. Launch Team is a proud member of several national and regional organizations, including SPIE, The Optical Society of America (OSA), New York Photonics and Entrepreneurs' Organization (EO).