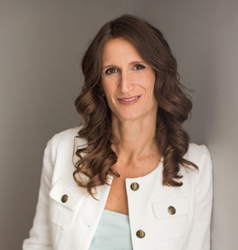 Rochester, NY (PRWEB) March 28, 2016
Michele Nichols, president of Launch Team Inc., a marketing and IP development company specializing in technical industries, will speak to materials innovators this week at the MRS Spring Meeting & Exhibit in Phoenix.
From startup through exit strategy, science and technology companies face a unique set of business challenges. The presentation, "Business issues over the course of a company's growth: A case study," will explore the critical decisions that arise during each stage of growth, including:

Intellectual property best practices
Sales and marketing strategies for product launch
Planning for channel expansion and M&A
"Our goal at Launch is to help technology leaders position their product or service for success," Nichols said. "Whether they are just finding their spot in the market, adding new product lines or expanding globally, this presentation will provide tools needed to navigate their current stage of growth."
The presentation will take place Thursday, March 31 at MRS. Launch Team will be offering a free consultation to attendees after the conference.
About Michele Nichols
Michele R. Nichols has been developing marketing programs for technology companies for more than 15 years. As President of Launch Team Inc., she and her team have helped market leaders rebrand, enter new markets, launch new products and rethink strategy for their next stage of growth.
About Launch Team
For 30 years, Launch Team Inc. (http://www.launchsolutions.com) has helped business leaders grow company value through marketing and IP development. Their integrated marketing services build clients' brands and create message continuity across all customer touch points. From marketing strategy for new product launch to determining the right marketing mix, Launch's relentless curiosity and customer focus keep clients' business growth plans on track. Launch Team is a proud member of several national and regional organizations, including SPIE, The Optical Society of America (OSA), New York Photonics and Entrepreneurs' Organization (EO).