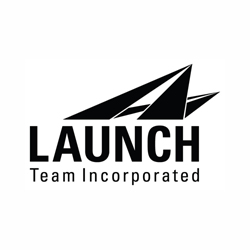 As a team we've always been committed to smart, immediate action and sustainable long-term growth for our clients.
(PRWEB) October 14, 2015
PLS Launch Solutions, a marketing and IP development company specializing in technical industries, announced today that they have rebranded as Launch Team Inc.
The change marks the company's focus on helping tech companies launch new products, enter new markets and grow sales in times of change. The new brand reflects movement and action – the commitment Launch Team makes to clients.
Founded in 1986 as PublishEase Inc., the business has since narrowed its attention to high tech and shifted its approach to digital marketing. Today Launch Team provides integrated marketing services to high tech, optics, photonics and instrumentation companies looking to grow.
"As a team we've always been committed to smart, immediate action and sustainable long-term growth for our clients," Launch Team President Michele Nichols said. "Our expertise in optics and other engineering-driven fields helps us develop the right approach and content and create winning marketing strategies."
Along with the name change, Launch Team has introduced a revamped website, including a blog offering practical, relevant guidance and tools for tech companies. The web address, launchsolutions.com, and email addresses remain the same.
Since its inception, Launch Team has grown beyond its Rochester, N.Y. headquarters to include offices in Olean, N.Y. and Evergreen, Colo. Other accomplishments include:

Becoming a certified HubSpot partner in 2012, offering clients expertise in marketing automation
Presenting inbound marketing strategies at high-profile industry events such as Photonics West, the premier conference for optics and photonics professionals
Support and involvement in organizations working to better optics and photonics and other high tech industries, including APOMA, New York Photonics, SPIE, OSA and Entrepreneurs' Organization
To learn more about Launch Team, visit http://www.launchsolutions.com.
About Launch Team Inc.
Launch Team has an almost 30-year history of helping high tech companies position for success. Their integrated marketing services build clients' brands and create message continuity across all customer touch points. From marketing strategy for new product launch to determining the right marketing mix, Launch's relentless curiosity and customer focus keep clients' business growth plans on track.