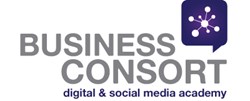 With salaries for a Digital Marketing Manager in the London area starting at at £40,000 up to about £60,000 gaining a qualification in Digital Marketing is definitely worth the investment.
(PRWEB UK) 19 August 2013
Business Consort - Digital and Social Media Academy launch the Digital Expert Club in response to findings in EMR's (Specialists in Marketing Recruitment) 2013 Digital Marketing Salary Report, focused entirely on the digital marketing profession within the UK. With responses from almost 400 industry professionals across all sectors and salary analytics from EMR's extensive database, the report is one of the most comprehensive of its kind.
This report aims to help digital marketing professionals gain insight into what their true value is from both a job seeker's and employer's perspective, and to have a clearer understanding of where the profession is heading.
Results show many businesses have been hiring to replace headcount rather than to grow teams, and digital is becoming far more of a strategic focus.
Specialists in the digital space - specifically eCommerce and CRM - are in increasingly high demand as businesses recognise the gains of investing in digital to drive business growth. Mobile marketing has followed this trend, where demand has significantly outweighed talent supply, creating a localised war for talent and salary inflation which is radically different to the norm. This is something EMR expect to continue.
With this in mind the Digital Expert Club sets out to bridge the gap between digital skills that are in demand from employers and the lack of talent available with them.
Join the Digital Expert Club in less than 60 seconds to gain instant access to free digital marketing learning resources. There are 6 levels of membership that a candidate can work their way through to become the 'Ultimate Digital Marketing Expert'.
With salaries for a Digital Marketing Manager in the London area starting at at £40,000 up to about £60,000 gaining a qualification in Digital Marketing is definitely worth the investment especially when you consider that a Head of Digital would expect to earn anything from 75,000 to 115,000.
A recent survey performed by Business Consort shows that the number one qualification sought by employers is the Diploma in Digital Marketing which is a worldwide recognised academic qualification accredited by The Chartered Institute of Marketing.
The dynamic qualification provides knowledge underpinning the principles of digital marketing and skills to undertake digital marketing planning.
Achieving this diploma will allow candidates to get ahead of the competition as research by The Chartered Institute of Marketing found that the number of applicants for nationally advertised marketing jobs in the UK regularly hits the 500 mark.
A stumbling block that most marketing professionals face is lack of confidence to apply for higher paid roles but Director of Business Consort and Diploma course tutor Dawn McGruer FRSA says, "The Diploma in Digital Marketing has proved invaluable not only to enhance students skills but to build confidence to apply for new roles or to go for promotions and pay rises."
"Just this morning I received an email from one of our students to say they had recently been promoted to Digital Manager for global marketing initiatives and the course had really helped with this."
"As this course is aimed at on the job learning and has been designed specifically to develop businesses online visibility students can show real, live improvements in the company digital marketing returns which provides benefits to both sides plus the coursework students complete is great to use as a portfolio to show their skills in writing and running digital marketing plans and campaigns."
"The key benefits of achieving this diploma are: it also shows an employees commitment to progressing their marketing career, gives the main trends of the online marketing arena, and staff with CIM qualifications are valued by employers and on average earn more."
"This is by far the most popular course on offer and Business Consort have about 50 students studying the diploma at the moment."
Dawn has also just been invited to become a Fellow of the RSA – The Royal Society for the encouragement of Arts, Manufactures & Commerce founded in 1754. This invite comes as recognition of expertise in the field of social media marketing and work to raise awareness of the advantages of social media to business owners.
She has developed Business Consort http://www.digitalandsocialmediaacademy.com into one of the world leading training organisations and with over 2 million subscribers has become a key influencer in this area through training 1000′s or organisations including some of the world's largest Global brands across most industries.
Get a copy of The Diploma in Digital Marketing Syllabus & watch the instant access webinar to discover the benefits of the course.
Read more at http://www.digitalandsocialmediaacademy.com/diploma-in-digital-marketing/.