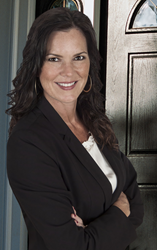 Receiving this award is truly an honor because it represents happy clients.
Chicago, IL (PRWEB) November 30, 2015
Laura Schiavone, RE/MAX Ultimate Professionals, is featured in a special section of the October issue of Chicago magazine as a 2015 Five Star Real Estate Agent award winner.
Five Star Professional partnered with Chicago magazine to identify and showcase an exclusive group of real estate agents who have demonstrated excellence in their field. Less than 3 percent of agents in the Chicago area received this recognition.
"Receiving this award is truly an honor because it represents happy clients. There is no shortage of real estate agents out there. I know people have plenty of choices, so when they choose me, I am grateful and work hard to make them happy. That way, when their son or daughter, co-worker, friend or neighbor says, 'I need an agent,' I am the first person that comes to mind," says Laura.
The 2015 Five Star Real Estate Agent award winners have been carefully selected for their commitment to professional excellence and overall client satisfaction. The award is based on rigorous research, with significant focus on customer feedback and providing quality services.
"I've been an agent now for 14 years, and one recurring theme has remained true through the years and the changing markets: First and foremost, this is a business of customer service and reliable ethics. Yes, it's important to have thorough market knowledge and strong negotiating skills, but without fantastic customer service and good work ethic, none of that means anything," Laura explains.
"You need to listen to your clients in order to truly make them happy, and never forget to put them first. It's all about listening to what they need and want, and then using your professional knowledge and experience to guide them through the process in such a way that they are happy at the end. It shouldn't be overly stressful, taxing or crazy," says Laura. "Buying or selling a home is a huge financial transaction, sometimes the biggest one they'll ever make. My clients can be sure that when they chose me, they are working with someone who truly has their best interests in mind and has the skills to achieve their desired result. Any agent can show you a home or stick a sign in your yard; it's the follow-up — what comes after — that matters."
"Five Star Professional's research is extensive, with more than 10 million consumers, peers and other stakeholders contacted each year. We are relentless in our efforts to identify those professionals with the utmost standard of excellence," Jonathan Wesser, Research Director, Five Star Professional.
Laura Schiavone's Five Star award profile can be viewed here.
About the research process:
Now entering its 13th year, Five Star Professional conducts in-depth, market-specific research in more than 45 markets across the United States and Canada to identify premium service professionals.
Five Star Professional contacts thousands of recent homebuyers to identify award candidates. Phone, mail and online respondents rate their real estate agent on 10 satisfaction criteria. Candidates with a qualifying client satisfaction rating move on to be evaluated on objective criteria such as experience, production levels and disciplinary and complaint history.
Real estate agents do not pay a fee to be considered or awarded. For more information, visit http://www.fivestarprofessional.com.