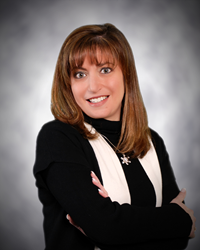 We care about what is in the best interest for our clients
Philadelphia, PA (PRWEB) September 14, 2015
Laura J. Selverian has brought an incomparable level of devotion and compassion to the world of real estate. This unrivaled brand of promise has earned her the distinction of being named a 2015 Five Star Real Estate Agent. The 2015 Five Star Real Estate Agent award recognizes real estate agents who exhibit excellence in their service to clients.
"Over the years, I have worked hard to build a business based on trust and integrity, always wanting to go above and beyond and to raise the bar of quality and service. I have aimed to engage in my profession through the eyes of the consumer, asking myself, how would I feel if I was in the other person's shoes? What would be important to me? With these thoughts in mind, I wanted to bring a level of service to my customers that exceeded their expectations through the customer service I offered, the attention to detail that I embraced, the amount of time that I spent or the amount of professional training and knowledge I brought to the table. This award is especially meaningful to me because it is a vote of approval from my clients that they value and applaud the professional standards that I practice with each transaction that I am a part of," she says.
To determine "the best financial fit" for her clients, Laura takes a collaborative approach with her team. "I believe that the most important component to sales is knowing your customer. We care about what is in the best interest for our clients," says Laura.
Laura attributes much of her success to the relationships she's built during her years in the industry. "I would like to extend my sincere gratitude and appreciation to all of my customers who have nominated me for this award. It is a pleasure to serve both my corporate relocation clients and local buyers and sellers that have asked me to assist them with their real estate needs. Purchasing or selling a home is a very personal transaction that most families will only do two or three times in a lifetime. I am honored to be a part of each family's life during such an exciting & emotional time. Their support, trust and recognition of my expertise in this profession is both overwhelming and humbling. From first-time homebuyers to retirees ... I thrive and take pride in knowing I have made a positive difference in someone's life; it is truly a testament to why I have loved this profession so deeply over the past 12 years. Thank you!!"
Laura's Five Star Professional profile can be viewed here.
Laura J. Selverian is one of only 7 percent of real estate agents that are featured as a Five Star Real Estate Agent in the September issue of Philadelphia magazine.