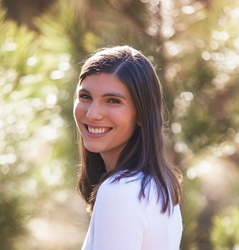 The military is what keeps our amazing town running, and the VA loan is the most powerful purchasing tool on the market.
Colorado Springs, CO (PRWEB) February 09, 2017
MilitaryHomeSearch.com, in the first year after launching, has helped over one-hundred military families find homes. "It is an honor to have helped so many veterans buy and sell homes, many of whom are young families," said Schneider, owner of MilitaryHomeSearch.com. "Our kids have become friends, and I have even hired two past clients who are military spouses. I am so excited to see where this next year takes us."
MilitaryHomeSearch.com was designed to meet the unique needs of military home buyers and help them find the perfect house to come home to. The MilitaryHomeSearch.com team helps military families research their next PCS move remotely, or in person, depending on the family's unique situation. "I decided to focus on the military because we have five military bases in Colorado Springs," noted Schneider. "The military is what keeps our amazing town running, and the VA loan is the most powerful purchasing tool on the market."
In fact, MilitaryHomeSearch.com has a Basic Allowance for Housing (BAH) calculator that calculates a VA loan payment for every listing, and then compares the user's BAH to the VA loan payment. If the payment exceeds BAH, it turns red; if the BAH covers the loan payment, it turns green.
"It is the most accurate VA loan payment calculator on the Internet, as it takes into account the VA funding fee (if applicable), accurate property taxes and estimated homeowner's insurance," concluded Schneider. "The website also allows users to calculate the distance of the home from their duty station. It has a live feed to the MLS, so every listing is kept up to date at all times, unlike other mainstream home search websites."
About Lauren Schneider, MilitaryHomeSearch.com
Lauren Schneider works with both buyers and sellers in Colorado Springs, Fountain, and Monument, and ranked in the top 1.5% of all realtors in Colorado Springs in 2016. MilitaryHomeSearch.com connects military homebuyers with homes for sale in Colorado Springs. Visitors can search by base or community and have access to the best searching tools in the industry. For more information, please call (719) 373-1906, or visit http://www.militaryhomesearch.com.
About the NALA™
The NALA offers small and medium-sized businesses effective ways to reach customers through new media. As a single-agency source, the NALA helps businesses flourish in their local community. The NALA's mission is to promote a business' relevant and newsworthy events and achievements, both online and through traditional media. For media inquiries, please call 805.650.6121, ext. 361.