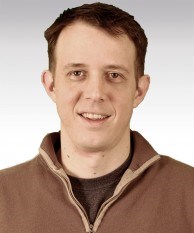 The really cool thing about Google is that they want to reward brands, trustworthiness and authority.
Raleigh, N.C. (PRWEB) September 28, 2013
If law firm search engine optimization is like the "Wild West," it's better for lawyers to work with a barkeep than a bandit, Consultwebs.com SEO expert J.R. Oakes writes in a new article on the LawWebMarketing.com blog.
"The barkeeps work hard and earn an honest living for a long time," Oakes says. "The bandits steal and earn money quickly but are more than likely to be gunned down themselves during their next heist."
As Oakes explains, the "barkeeps" are vendors who use white hat SEO tactics. In other words, they execute quality-driven, long-term strategies that can achieve search engine visibility for law firms that stand the test of time.
"Bandits," on the other hand, are vendors who use black hat, spammy SEO tactics. Their practices can get quick rankings for lawyers – but eventually lead to costly penalties.
The September 23 blog article, "A Law Firm SEO Guide to Understanding Your Website's Rankings," goes on to provide a lengthy, comprehensive review of white hat SEO practices for law firms. According to Oakes, these practices include developing:

Well-organized, visually appealing website designs
Relevant and readable content
Links from trustworthy, authoritative sites
Law firm reviews on Google+ Local reviews.
"The really cool thing about Google is that they want to reward brands, trustworthiness and authority," Oakes writes.
He adds that firms can help their Web vendors drive a site's success while sticking to white hat SEO tactics. For instance, the firm can sponsor a charity, create a scholarship or do other offline community outreach that can then be leveraged online.
According to Oakes, a law firm's Web vendor ultimately should be "a partner that magnifies what you already do to put you in the best position to get the cases for which you are looking."
About Consultwebs.com, Inc.
Consultwebs.com, Inc., provides Web marketing products and services to law firms across country. The firm's websites and online videos have recently been honored in the 2013 WebAwards, 2013 Communicator Awards, 2013 Webby Awards, 2013 Internet Advertising Competition Awards and 2012 Legal Marketing Association (Midwest Chapter) Your Honor Awards.
The company's offices are based in North Carolina (The Forum I, 8601 Six Forks Rd., Suite 400, Raleigh, NC, 27615) and Kentucky (114 Main Street, Berea, KY, 40403). For more information, call Marketing Director Tanner Jones at (800) 872-6590 or (859) 353-7720 or simply submit the company's online contact form.