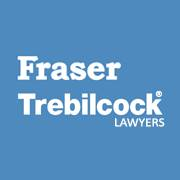 Our long-standing strategic alliance with Walton and Donnelly, P.C., enabled us to combine our resources to better serve our clients over the years
(PRWEB) October 04, 2016
Fraser Trebilcock is proud to announce the addition of attorneys Jonathan T. Walton, Jr. and Laura Donnelly Faussié, formerly of Walton and Donnelly, P.C., to the firm's Detroit office.
Jonathan and Laura founded Walton & Donnelly, P.C. in 1996 and, in the 20-plus years since that time, have enjoyed great success representing national and Michigan-based companies in matters ranging from real estate transactions to complex commercial litigation. They also have considerable experience representing banks and other lenders in matters such as loan portfolio acquisitions, creditor's rights in bankruptcy workouts and collection and collateral recovery matters, including receiverships and foreclosures of industrial and commercial real estate. For the past several years, their firm has worked closely with Fraser Trebilcock under a strategic alliance agreement to expand the breadth of services available to their clients. This endeavor proved so successful that this year Jon and Laura decided to close Walton & Donnelly and become full time shareholders with Fraser Trebilcock.
"Our long-standing strategic alliance with Walton and Donnelly, P.C., enabled us to combine our resources to better serve our clients over the years," observed Michael Donnelly, President of Fraser Trebilcock. "It made perfect sense to have Jon and Laura join the firm to leverage their considerable talents, experience, and client base with Fraser Trebilcock's expanding regional footprint and resources. Their background in banking law will add strength to our growing banking practice throughout the state."
Fraser Trebilcock is one of Michigan's longest-established full-service law firms. Since 1883, Fraser Trebilcock has been providing preeminent legal services and representation to small and large businesses, individuals, governmental entities, and associations. With offices in Lansing, Detroit, and Grand Rapids, and through its association with SCG Legal, Fraser Trebilcock has access to a global network of independent law firms. Member firms of SCG Legal practice independently and not in a relationship for the joint practice of law. More information is available at fraserlawfirm.com| statecapitalgroup.org.