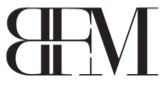 Palm Beach Gardens, Florida (PRWEB) December 30, 2016
Boyes, Farina & Matwiczyk, P.A today announced partner John Farina has been selected a 2017 Top 100 Trusts and Estates lawyer by the American Society of Legal Advocates ("ASLA") for the third consecutive year. ASLA is an invitation-only organization of elite lawyers in practice today. Less than one-and-a-half percent of licensed lawyers nationwide are members. ASLA draws its membership from lawyers who combine stellar legal credentials with a proven commitment to community engagement and the highest professional standards.
A Florida Super Lawyer, Mr. Farina has been assisting clients in developing estate plans and administrating complex trusts and estates for more than two decades. Mr. Farina aggressively represents clients in Probate, Trust and Guardianship litigation and tax court controversies. He is Board Certified by the Florida Bar and a 2016 Top Rated Lawyer in Commercial Litigation and Trusts & Estates, both by American Lawyer Media and Martindale-Hubbell™. Mr. Farina is AV-Rated by Martindale-Hubbell, the highest peer review rating attainable from one of the nation's most distinguished and oldest lawyer rating services. Mr. Farina is consistently chosen by other lawyers and law firms throughout Florida and across the nation to serve as co-counsel.
About Boyes, Farina & Matwiczyk
Boyes, Farina & Matwiczyk assists clients in the development of estate plans, the administration of complex trusts and estates, and the prosecution and defense of probate related litigation, including tax court controversies. For additional information on Boyes, Farina & Matwiczyk, P.A. please visit the firm's website at BFMlaw.com. For media inquires, contact Kristen Lunceford at 561-308-4741.