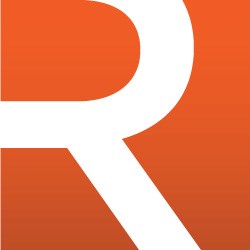 We know that many of our clients first find us through our website. This is why we find it important to keep our web presence up to date.
Dallas, Texas (PRWEB) January 03, 2014
The JRLawFirm.com website redesign coincides with Rasansky Law Firm's promise to consistently provide the client with top-tier legal services. Having been a key player in the national legal scene for more than two decades, attorney Jeff Rasansky has been able to help clients win countless personal injury cases.
Rasansky Law Firm takes pride in having a dedicated team that deals in various cases such as:

Car Accidents
Medical Malpractice
Wrongful Death
Birth Injury & Cerebral Palsy
Nursing Home Abuse
Daycare Abuse
Product Liability
And more...
By redesigning the JRLawFirm.com website, the firm hopes to make it easier for visitors to find the information for which they're looking. In addition to the cosmetic upgrades made, they've also added a legal library, video library, and a personal injury news blog. One of the biggest changes with the new website is the "responsive" design. This means that the content will stay the same, but the layout will change based on the screen size of the visitor's computer, tablet or smartphone.
Rasansky Law Firm is made up of three competent and energetic legal eagles who want the best for the client in the least amount of time possible.
Jeff Rasansky, the firm's founder, has lived in Dallas for more than 20 years and has won numerous cases against insurance companies--as well as other large businesses. A married family man, Jeff has represented individuals on a countrywide basis and is keen on getting to know his clients and their point view. As a dedicated and focused attorney, Jeff will do whatever it takes to ensure that clients receive the compensation and justice that they deserve.
Amanda Payton is a Kansas City native who attended New York University Leonard N. Stern's School of Business. She decided to move back to Kansas and enrolled at the University Of Kansas School Of Law where she also served as Chief Justice of Moot Court. Ms. Payton's specialty lies in auto accidents, daycare abuse, nursing home abuse, medical malpractice and wrongful death. She also serves the community as a volunteer in the Attorneys Serving the Community Program.
Sadie Horner is a graduate of SMU's Dedman School of Law. She initially served as a clerk for two years, familiarizing herself with everything that has to do with plaintiff law. She's also the firm's newest personal injury lawyer and is passionate about helping the defenseless and serving her community.
Rasansky Law Firm also has an incredible team of paralegals, law clerks and other staff members who help assist clients through these trying times.
The firm's uniqueness lies in the fact that the attorneys work on a contingency basis, allowing anyone who seeks our services to be attended to in a timely manner. The law firm only gets paid when the client does, and the contingency fees are reasonable and fair.
Please call Rasansky Law Firm anytime at 1-877-405-4313 to discuss your situation.
Rasansky Law Firm
2525 McKinnon St #625, Dallas, TX 75201
1-877-405-4313 • 214-651-6100