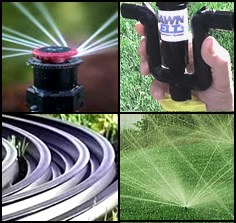 Some of our customers need an extra hand when designing and laying our their sprinkler system for the first time. Many will find this service and a real time saver
Bend OR (PRWEB) September 30, 2013
Lawnbelt has recently partnered with a CAD design firm to provide homeowners with a way to submit a sketch of their lawn to that they can evaluate the layout and cost of installing their own DIY Sprinkler System.
Customers are requested to send a drawing of the area to water using formatted grid sheets. The homeowner then draws an outline of the lawn areas, sidewalks, patios and trees. In addition, they are also asked to locate their outdoor spigot or faucet.
President Larry Burke explains, "Some of our customers need an extra hand when designing and laying our their sprinkler system for the first time. We also discuss with the customer the appropriate spray heads to match the coverage they require. Many will find this service a real time saver."
The cost of the design service is $25 for lots less than 1/2 acre (100'×100' or 50'×200'). Price also includes 30 minutes of phone time with the SimpleCAD design team and unlimited email support.
A $10 rebate coupon is also provided with the completed drawing and cost estimate. Turn around time is approximately 1-3 days.
Since 1999, Lawn Belt has been providing homeowners with an alternative to conventional PVC Sprinkler Systems. LawnbeltUSA is located in McCall, Idaho USA and is open for tech support and sales questions between 8-5 M-F MST.
For more information and video demonstrations, please visit their website at http://www.lawnbeltusa.com or call them at (877) 529-6235.
They can also be reached 24/7 at orders(at)lawnbeltusa(dot)com.