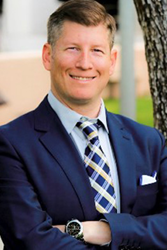 Once an application is filed, the applicant is limited to clarification only and cannot add new goods or services that were missed. A new trademark application would need to be filed in such instances.
Scottsdale, AZ (PRWEB) February 09, 2017
The United States Patent and Trademark Office regulates the allowance of federal trademarks. "Conveniently, trademark applications can be filed electronically," said attorney Jeffrey Herman, founder of the Law Office of Jeffrey Herman, PLC, who has an A+ rating with the BBB. "Due to how seemingly easy it is to file for a trademark, many budget-minded business owners absent experience with the nuances of trademark law file trademark applications every day and encounter a variety of pitfalls, which may prove to be fatal to the trademark application."
Mistakes in trademark filing can be costly, and sometimes detrimental, but are avoidable with proper guidance. In order to help people filing for a U.S. trademark, Herman lists the following five common mistakes:
No. 1: The trademark is inherently weak. The strength of a trademark is tied directly to how closely the name describes the goods or services the mark represents. "In other words, the more random, arbitrary or unique the name as compared to what it stands for, the stronger the trademark is, like Apple® for computers or Nike® for apparel," added Herman. "Conversely, trademarks are regularly refused if the name is too descriptive."
No. 2: The trademark is too similar to other registered trademarks. A common reason why trademark applications are refused is because the trademark candidate is considered confusingly similar to another registered trademark. "When this occurs, the application is refused," noted Herman. "Depending on the similarity, the refusal may be overcome with a persuasive argument. However, this can and should be anticipated with a trademark search prior to filing."
No. 3: The application does not correctly identify the goods or services. "An unfortunate and common issue I see is where a client retains me to cure a poorly prepared trademark application that fails to properly designate the most appropriate classes and subclasses of goods and/or services the client sells," stressed Herman. "Once an application is filed, the applicant is limited to clarification only and cannot add new goods or services that were missed. A new trademark application would need to be filed in such instances."
No. 4: The application does not reflect proper ownership or correspondence information. The listed owner(s) of a trademark application exclusively carries the power to make later changes to the trademark application and registration, including the power to transfer rights to other persons or entities. "I have seen situations where more than one owner is listed in the trademark application and a dispute later arises between the two, and other situations where there is an address change that is not communicated to the Trademark Office and a deadline is missed, resulting in abandonment of the application," said Herman.
No. 5: There is confusion regarding "in commerce." An important factor when filing a trademark application is designating whether or not the trademark is actively used in commerce, or whether the applicant has an intent to use the trademark in commerce at a later date. "This consideration applies to every single classification of goods and services identified in the application," concluded Herman. "When the wrong category is selected, it can later cost the applicant unnecessary money in filing fees, or result in a complete loss of the desired goods or services."
About Jeffrey Herman, Law Office of Jeffrey Herman, PLC
Jeffrey Herman is admitted to the State Bar of California and the Supreme Court of the United States of America. He is also a member of the Notary Public in Arizona and the American Bar Association. The Law Office of Jeffrey Herman specializes in intellectual property and business law, including trademarks, copyrights, patents, contracts, license agreements and more. For more information, please call 1-844-454-3762, or visit http://www.jhermanlaw.com.
About the NALA™
The NALA offers small and medium-sized businesses effective ways to reach customers through new media. As a single-agency source, the NALA helps businesses flourish in their local community. The NALA's mission is to promote a business' relevant and newsworthy events and achievements, both online and through traditional media. For media inquiries, please call 805.650.6121, ext. 361.