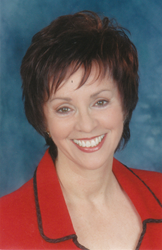 I am presently representing asylum seekers from Nigeria and the threat of Boko Haram, who if returned to their home countries, would in all likelihood face persecution on a daily basis and quite probably death.
Los Angeles, CA (PRWEB) June 01, 2015
Patricia Depew, an attorney currently representing asylum seekers from Nigeria, comments on the May 9th CNN article about thousands of Nigerians being deported from Niger, people who originally fled Nigeria, due to persistent attacks by Boko Haram. The aforementioned CNN article states, "More evacuations are expected soon. Seventeen buses were dispatched to the border Saturday to pick up another 1,200 Nigerians." The article goes on to say, "Given the volatile security situation in Borno State and the recent attacks by insurgents, UNHCR (United Nations High Commissioner for Refugees) is concerned about the nature of these returns and has asked the authorities to stop this operation until there are proper safeguards and a legal framework between Nigeria, Niger and UNHCR," spokesman William Spindler said.
Several weeks ago, the United Nations launched an appeal for $174 million to assist Nigerian citizens who are displaced, with many fearing for their lives. "Asylum is a safe haven for people and it is a safe haven that the United States provides to people from all walks of life from all over the world. -," said immigration attorney, Patricia Depew. "I am presently representing asylum seekers from Nigeria and the threat of Boko Haram, who if returned to their home countries, would in all likelihood face persecution on a daily basis and quite probably death. "We, here in the United States have the second-highest number of asylum applications in the world and with what is now going on with Niger, I expect to see even more looking for refuge."
Between the United Nations appealing for funding of over 190,000 Nigerian refugees and with the war in Syria flooding countries in the region with millions of refugees, asylum applications are at an all time high. "I have worked on countless cases for asylum over the years. These cases have ranged from helping clients escape death squads in Latin America, to working with homosexuals in Iran and Saudi Arabia to escape persecution and death by public hangings or beheadings. I helped an Afghanistan journalist and the journalist's family find safety and a new home in the United States, after being put on a death list by the Taliban because of the work - the journalist was doing , which included reporting on the plight of women in Afghanistan. I also represented a young couple from Yemen who were forced to flee their home, family and and country, because members of their family were ready to kill the young couple because of a difference in their religious beliefs," said Attorney Depew.
With a specialty in immigration and naturalization law and twenty years of experience, Attorney Patricia S. Depew, says that the United States has a long tradition of providing a safe haven from persecution, which goes back to the founding of this country. This tradition, however, is not always followed with ease.
For example, earlier this year, Judge James E Boasberg was faced with the legal issue of thousands of unaccompanied minors trying to cross the Mexican border into the United States without permission to do so. Judge James E. Boasberg ordered the Department of Homeland Security to end the practice of detaining women and children, even if they had applied for asylum. The New York Times article on February 20, 2015 stated, "The women and children were detained even after they had asked for asylum and passed the initial test to prove their cases, showing they had credible fears of facing persecution if they were sent home. Their petitions for release were routinely denied." "Credible fear is the key that opens the asylum door," said Patricia.
For more information, please call (310) 284-8494.
About Law Offices of Patricia S. Depew, PC
A Los Angeles based immigration and bankruptcy law firm, Law Offices of Patricia S. Depew, PC offer legal counsel and representation to clients in cases related to immigration, bankruptcy, insurance company bad faith, and disputed contracts in Los Angeles County, Orange County, Ventura County, the San Fernando Valley region, and throughout southern California. With Ms. Depew's impressive credentials in the entertainment industry, the firm also offers her legal expertise to writers, directors, producers, actors, and other entertainment professionals. Se Habla Español, along with a staff that is fluent in Italian and German.
PR Contact:
the NALA
805.650.6121, ext. 361