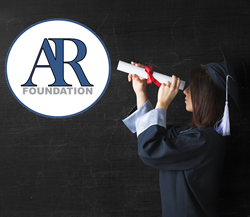 In a city struggling with poverty, crime and homelessness, the Millhill Center's Camp Rise provides hope and educational support to kids who need it the most. Our team is on a fundraising mission...
Lawrenceville, NJ (PRWEB) April 26, 2017
Noto Insurance Advisors unveils another remarkable charity campaign in their effort to support local families and businesses with a community involvement program serving the greater Trenton area. The latest initiative is focusing on helping one local athlete receive the college education she deserves. Donations are now being accepted at https://www.crowdrise.com/sending-local-athletes-to-college2
The focus of the agency's new campaign is the Athletic Resource Foundation, which provides local athletes with an opportunity to receive a college education. The funds from the campaign will be used to financially assist local student-athletes through college over a period of 4 years.
John Noto, owner of Noto Insurance Services, said, "The cost of education has skyrocketed over the last decade, making it very difficult for hardworking young adults in our community to receive the education they need to grow. Our agency is on a mission to change that."
Team Noto reached the goal of their last campaign by raising a whopping $1500 for Camp Hope Loves Company. Hoping to do the same for the AR Foundation, they have made it easy for the community to show their support. In fact, the agency has pledged to donate $10 to the cause for every policy quoted, with no purchase necessary. Readers who wish to help the local athletes by having Noto Insurance make a donation in their name may request no-obligation quotes at http://notoinsuranceadvisors.com/Rewards-Program_57
Meanwhile, the agency's dedicated team has created an online social media and email awareness campaign to promote the initiative for the AR Foundation, as well as featuring it in their community magazine. Our Hometown is a vibrant print and digital publication which is delivered monthly to thousands of households surrounding Lawrenceville and the greater Trenton area. The electronic version of the current issue and magazine archives may be enjoyed at http://www.notoinsuranceadvisors.com/Our-Hometown-Magazine_39.
Concerned community members who would like to submit ideas for future initiatives may do so at http://www.notoinsuranceadvisors.com/Add-Community-Cause_59. Readers may learn about past campaigns at http://www.notoinsuranceadvisors.com/community-cause and are invited to bookmark the page for future reference.
About Noto Insurance Advisors
Noto Insurance Advisors, a locally owned and operated insurance agency which serves Lawrenceville, New Jersey and the surrounding area, Noto Insurance has one simple mission: to provide the finest insurance and financial products in the industry while delivering consistently superior service. John Noto and his dedicated team of professionals focus on helping clients to protect the things which are most important to them (their families, homes, businesses, cars and more) and on developing strategies to fulfill long-term financial goals. The agency has made an ongoing commitment to positively impact the communities they serve by vigorously seeking out and supporting local worthy causes. A caring expert may be reached by calling 609-895-8450. To learn more about the agency, please visit http://www.notoinsuranceadvisors.com/.