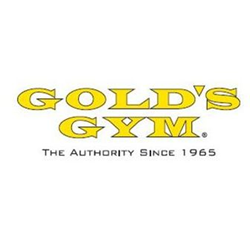 Lawrenceville, GA (PRWEB) February 24, 2014
Gold's Gym Lawrenceville has delivered a warning today to persons concerning the impending Fitness Cliff –the day most consumers give up their New Year's fitness resolutions and fallback into their unhealthy lifestyle.
Those at jeopardy of falling off the Fitness Cliff typically make New Year's Resolutions to live a healthier lifestyle such as joining the gym. Instead, they should look at a completely health lifestyle year around. Rather than setting attainable goals for fitness, these cliff victims set unrealistic goals and become discouraged.
February 7th, it seems, is the start of the days that see the most people "fall off the wagon." Therefore, gyms around the country experience rapidly declining memberships.
New Year's resolutions to get in better shape, improve fitness and enjoy better health are very common, but not nearly as many individuals actually manage to stick to their plans. Part of the problem is today's hectic, frenzied lifestyle, but there are other issues that can force a consumer over the Fitness Cliff. Signs of impending letdown include feeling too busy to make it to the gym, feeling anger at the amount of effort and personal time it takes with no visible results, a lack of motivation and eventually a slow return to old, harmful habits.
Complete health and wellness under one roof can help people to remain interested and make the most of their valuable time to avoid the cliff. For this reason Gold's Gym Lawrenceville, offers pilates, yoga, spin classes, a cardio theater with the latest movies, private women's facilities, and of course the most complete weight training services anywhere.
The leader in the personal fitness industry is also offering a free seven-day membership, as well as a free training session. However, for most consumers, the $75,000 reward offered to prevent Gold's Gym members nationwide from falling into the fitness abyss is the most interesting aspect here. The 2013 Gold's Gym Challenge reward program included $75,000 in cash prizes, as well as a Kinect Xbox 360 prize pack for every winner. The 2014 Gold's Gym Challenge is underway and even more exciting than its past years.
To sign up for the seven-day free trial or other offers and avoid going over the Fitness Cliff, visit http://goldsgymlawrencevillega.com/experience/ready-to-join/, or visit http://goldsgymlawrencevillega.com/contact-us/ for more information.
About TAG Business Strategies:
TAG Business Strategies has been a proven leader in online marketing and supplemental franchise marketing since 1999. TAG is a BBB rated A+ company and a certified partner of Google and major PPC engines. With innovative marketing techniques and a true sense of the evolution of marketing, TAG keeps clients a step ahead of the competition. In addition to hundreds of small/medium businesses and franchises across the USA, TAG Business Strategies also boasts fortune 500 clients like Pulte Homes USA.
To learn more about TAG Business Strategies and the solutions the company can offer, visit http://www.TAGBusinessStrategies.com.