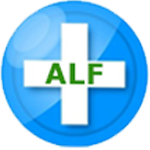 (PRWEB) November 25, 2014
Accident Lawsuit Funding recently gave their website a complete makeover, giving their company website an entire new look and boosted the site's functionality and capabilities. New clients can apply for a lawsuit loan right on the company's new home page in just minutes and even read up on new FAQs and press for Accident Lawsuit Funding. As Thanksgiving approaches, Accident Lawsuit Funding is gearing up for the busiest car and truck accident season yet. According to the National Highway Traffic Administration, the night before Thanksgiving and Thanksgiving Day, and New Year's Eve give birth to the most car accidents during the year.
Chris Janish, CEO of Accident Lawsuit Funding, commented on the sharp rise of lawsuit cash advances related to car and truck accidents during the holiday season: "It is a more dangerous time to drive because there is a heavy volume of cars and some drivers may be under the influence during these celebratory days. We find that our clients are put in a really tough spot financially when car and truck accidents happen through no fault of their own. Unfortunately, it could take months before their case is settled in court and there are too many variables at play when our clients are waiting on their money, and if they receive it, it may be in small payments over an extensive amount of time. Most of the time, it could end up being too little too late. That is why our team is gearing up extra early to ensure that our clients get the lawsuit funding they need so that they have the cash that they deserve for the holiday season."
In an effort to keep their client base well informed, Accident Lawsuit Funding has updated their FAQ page and also added a "How The Process Works" page so that their clients are able to make a well informed decision about their car and truck accident lawsuit funding. Accident Lawsuit Funding has also announced that they have boosted their staff in order to accommodate the increase in inquiries during the busy holiday season. Chris Janish adds, "Our updated website is jam packed with useful information to help our clients get a head start on receiving a fast lawsuit cash advance for their car and truck accident lawsuits. But that doesn't mean we can fall asleep at the wheel at our home front. Our staff and our many live agents are ready and eager to answer calls so that we can continue to provide the fastest pre-settlement lawsuit funding approvals in our industry."
If you are in need of pre-settlement funding on your accident lawsuit, apply today to: http://accidentlawsuitfunding.com or call the company's toll-free hotline at 877-636-6010 where live agents can take an application over the phone.
How the Process Works:
http://accidentlawsuitfunding.com/how-the-process-works
Contact Us:
http://accidentlawsuitfunding.com/how-you-can-reach-us