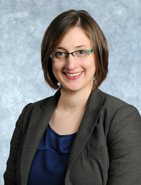 Cleveland, Ohio (PRWEB) June 06, 2014
In CHAMPS Patient Experience's most recent blog post, Before Practice Coaching, There Was Lay Patient Navigation, Sarah Fay shares her thoughts on the topic.
On May 27, Angela Townsend wrote an article that appeared on the front page of The Plain Dealer "Coaches found to aid care for kids," which highlights the use of practice facilitation (or practice coaches) as a way of increasing primary care adherence.
This article intrigued Fay because the concept of practice coaches is similar to that of lay patient navigation. Lay patient navigators have worked toward increasing primary care adherence across the country for the last few years. In addition to the process and quality improvement pieces, lay patient navigation helps to enhance the care team's relationship with the patient and ensures the patient's compliance with their care – preventive or not.
Bottom line – the goal of lay patient navigation is to inform and empower patient and families, while removing their barriers to accessing care. The lay patient navigator also plays a role in preparing a proactive care team. The combination of these activities leads to improved outcomes, reduced costs, better access and an enhanced patient experience. Fay asks readers, "Are you utilizing your lay patient navigators properly?"
Fay closes her blog by informing readers that on June 19, Mary McLaughlin-Davis of Lakewood Hospital, a Cleveland Clinic hospital, and herself will be giving a poster presentation on the impact of patient navigation at the CMSA 2014 Conference and Expo. Stop by PP06 between 11 a.m. and 2:45 p.m. to check out the presentation. We hope to see you there!
To learn more about the CHAMPS Patient Experience blog, PX Perspective, visit http://www.pxperspective.com.
###
In partnership with Santalucia Group, CHAMPS Patient Experience offers a variety of services to enhance the patient experience. Led by Carol Santalucia, a recognized leader in patient experience with more than 30 years of expertise, CHAMPS offers outcomes-based services designed to create an optimal patient experience. We believe providing an optimal patient experience not only makes sense intuitively but also leads to improved healthcare outcomes, increased patient loyalty and an enhanced financial position for our clients. To learn more about us and our services, visit http://www.champspatientexperience.com.